Furnishings
Furniture to take you further.
We use furnishings as a tool to enhance and define your workspace, leaving you with a functional space that helps you get the most out of your workday.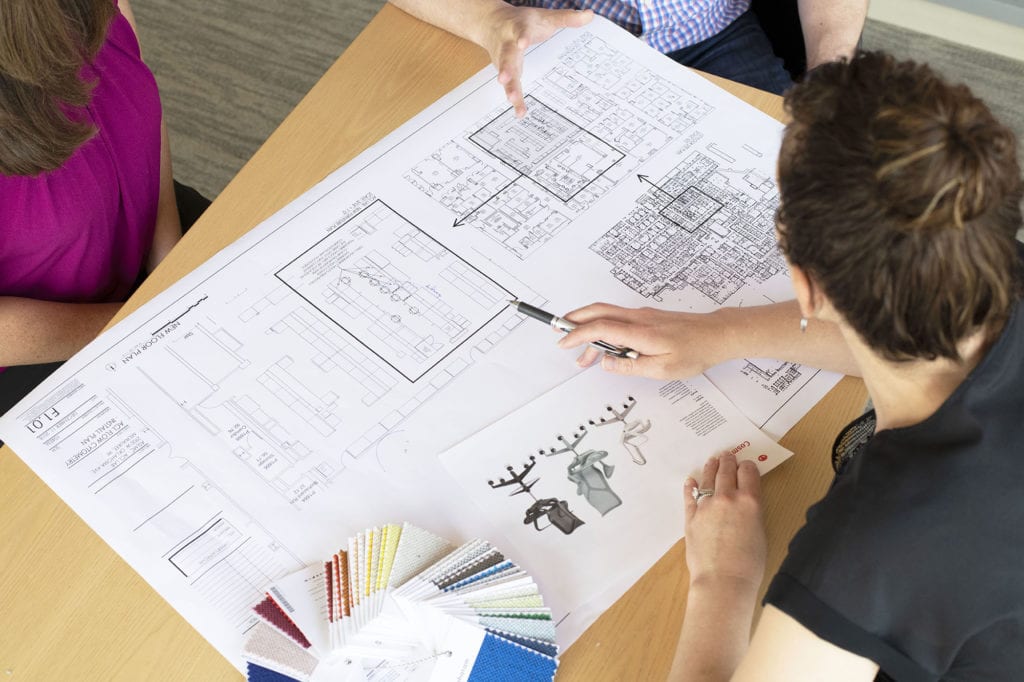 Product Selection & Layout
Through careful selection, our product specialists will find solutions that meet the needs of your organization, your employees, and your workspace. They will take in consideration, comfort, durability, health, ease of maintenance, efficiency, environmental safety, and overall flexibility of products to support changing and emerging trends.

Partnerships that make it happen
Our workplace strategists have experience with combining a variety of products to meet your aesthetic, your needs, and your budget. We provide complete layouts that sometimes incorporate an assortment of suppliers, making sure your environment meets your vision.
In the workplace, one solution does not fit all. Our dedicated team will work with you to create a space tailored to your needs.
Furniture Products
---
The best solution for your business
Furniture selection is a crucial element and often the final component of an interior transformation. That is why we work with you until we find the best solution for your business, your brand, and your budget.
Let's Discuss Your Project