Aurora St. Luke's Medical Center Physician Lounge
BSI renovated this Physician's Lounge, an integral part of the hospital network.
Aurora St. Luke's, in Milwaukee, asked BSI to renovate and redesign their existing Physician's Lounge. The client believes that the physician's lounge is an integral part of the hospital network, allowing Physicians to build relationships with colleagues, grab a bite to eat, and take a quick break.
The objective of this major hospital to renovate their current lounge was critical to their success as an organization. The former lounge was small and inefficiently planned, with a poor entrance, minimal storage, and a kitchenette which was separate from the kitchen area. Understanding the need for a major transformation, the hospital expanded the lounge by taking space from adjacent rooms, allowing for a second entrance and increasing the lounge to over 900 square feet. A wall separating the original lounge was removed to provide better circulation and increased openness.
Finishes throughout the lounge were designed to be light and bright, while exuding a feeling of upscale hospitality, while maintaining the durability of hospital-appropriate materials. A curved soffit, with a mirrored floor pattern, brings added dimension to the space. LED dimmable lighting illuminates the room and gives the occupants increased control over their environment. A featured television wall provides a focal point which can be seen from all angles within the space.
Services BSI Provided
Interior Construction
Interior Architecture & Design
Lighting Design & Electrical
Furnishing
AV Integration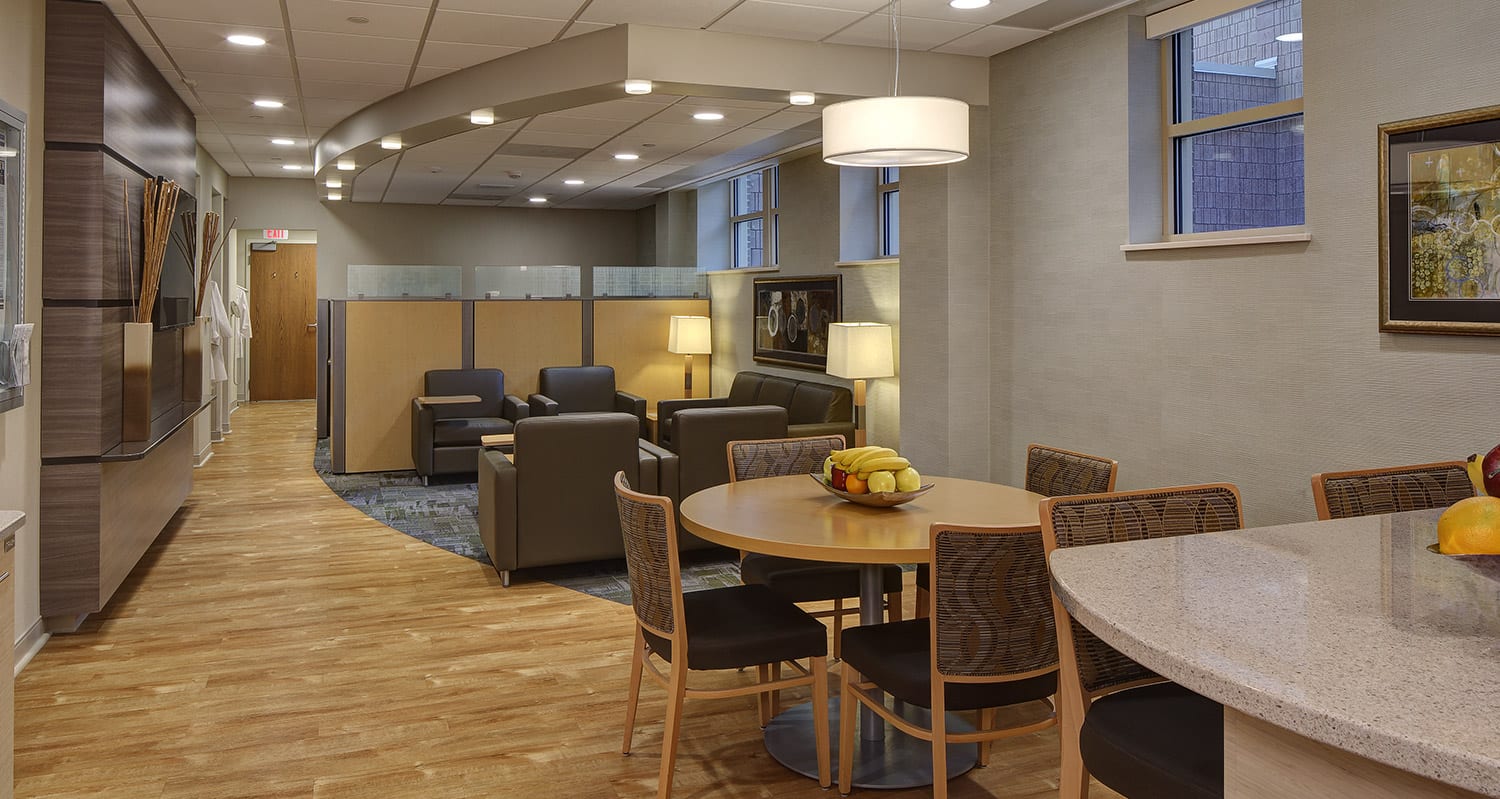 Entrance with curvilinear soffit and mirrored floor design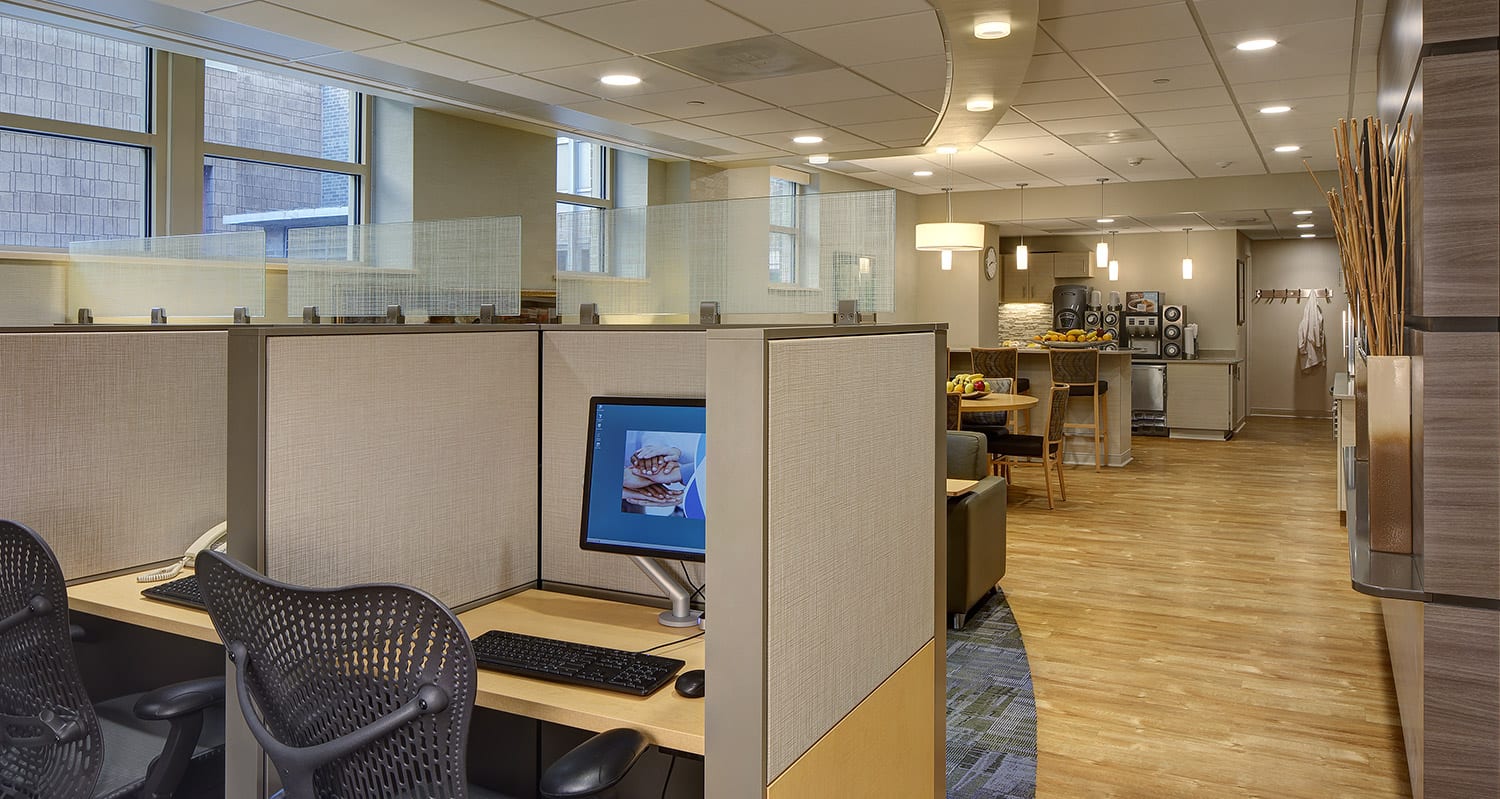 Semi-private computer kiosks with low-height panels and decorative screens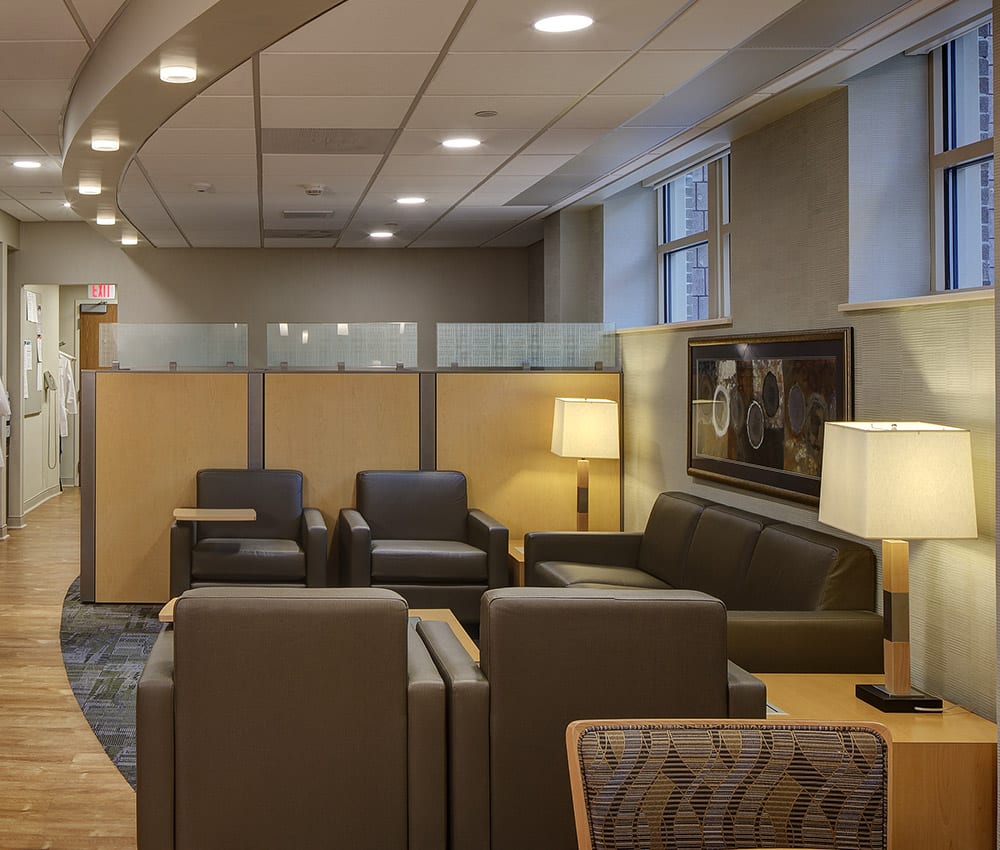 Light finishes were used throughout the space to brighten the lounge and create a more vibrant, pleasant atmosphere.
Lounge with feature wall and accent ledge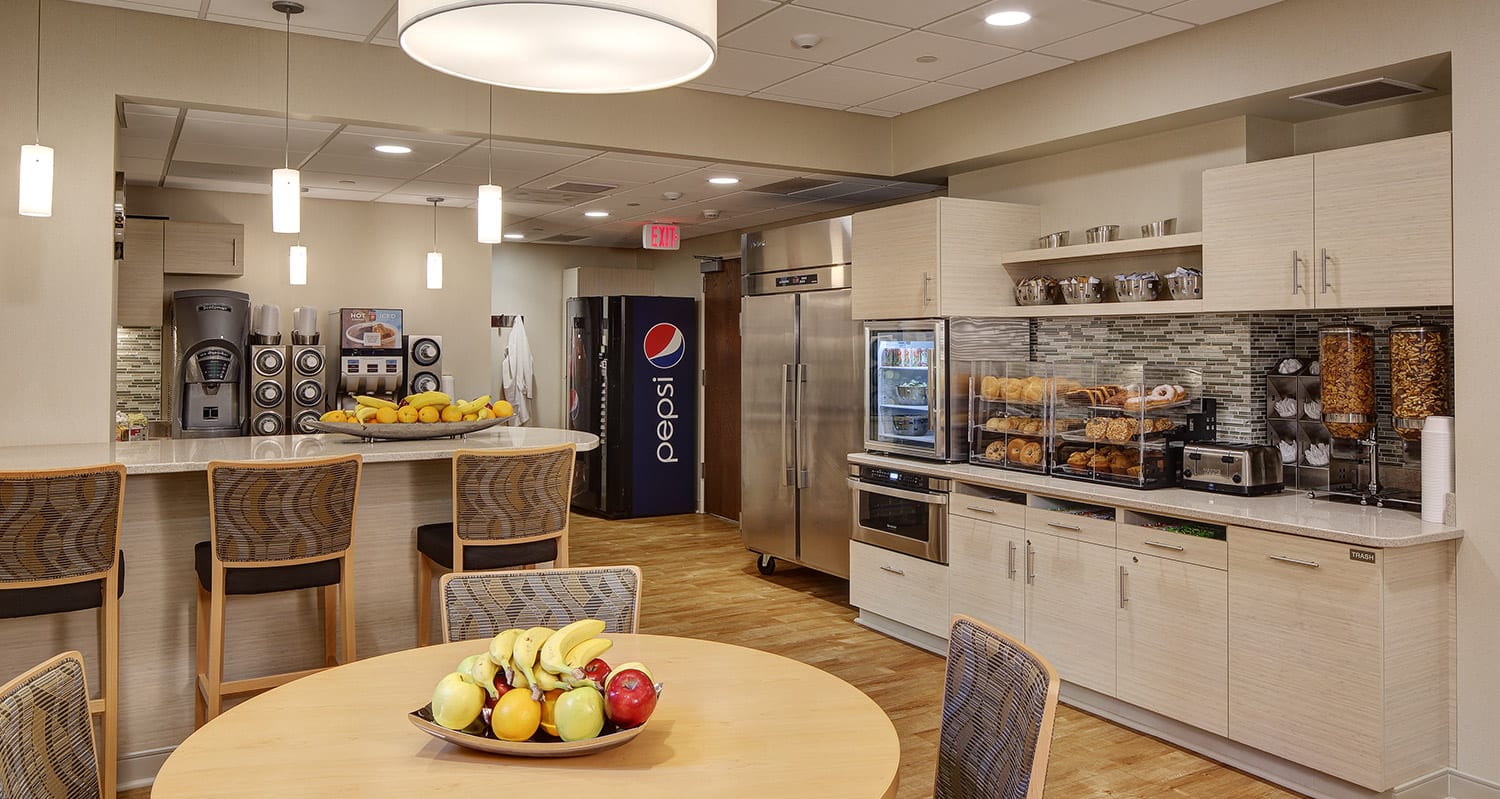 Kitchenette with display shelving, half-height drawer fronts, and both dining and bar-height seating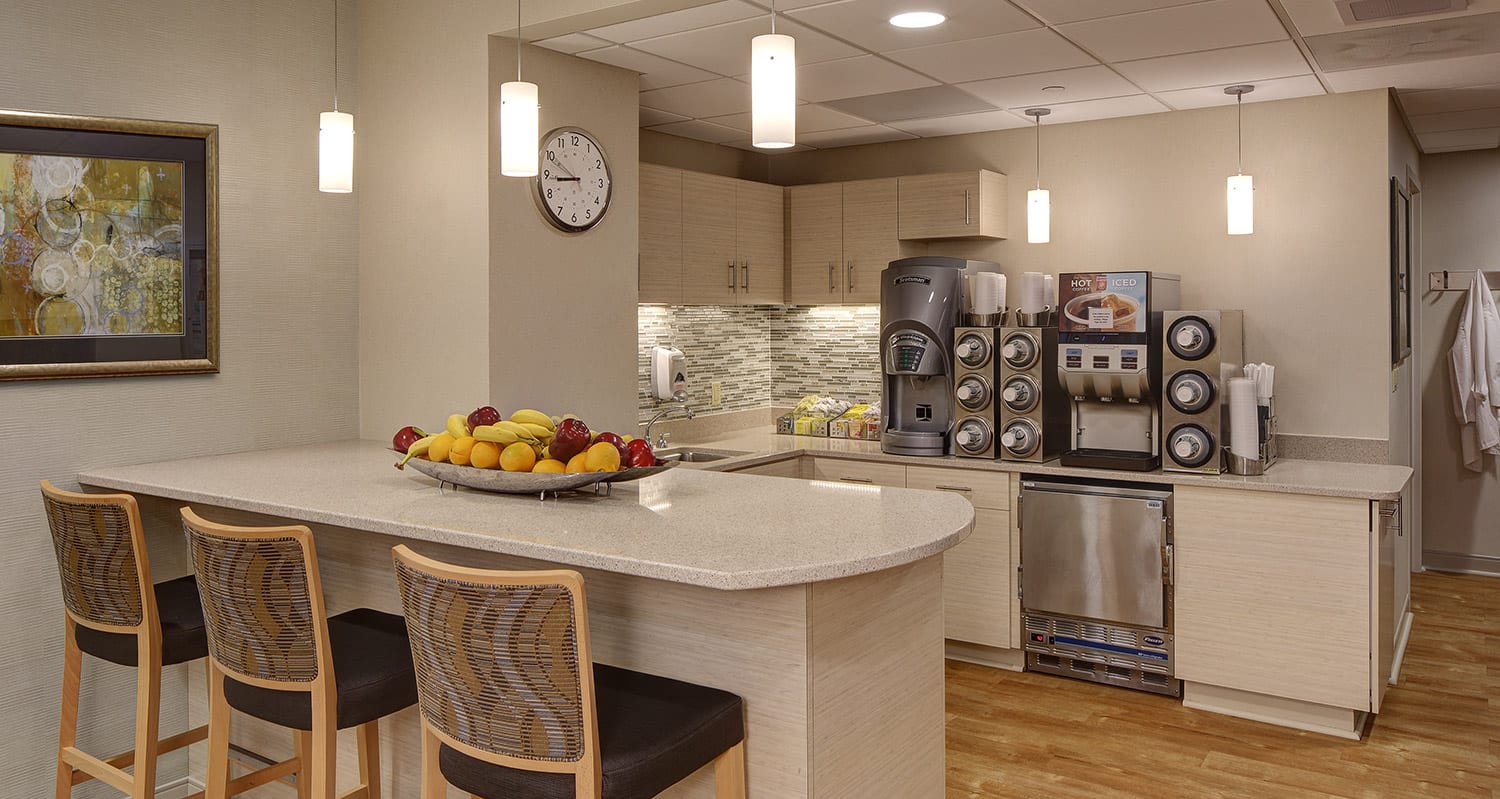 Beverage counter with LED pendants and under-cabinet lighting
---
Experience the BSI showroom
Get a feel for the work we do at the Showroom nearest you in Waukesha or Appleton, Wisconsin.
Contact Us