Michigan Tech Active Learning Center
Michigan Tech engaged BSI to design a new "Active Learning Center" in its Mechanical Engineering Building.
Its innovative design has quickly made it one of the most popular learning areas on campus. Unlike a traditional classroom, the "front focus" of this space has been eliminated. The 360 degree nature of the space allows for more flexibility in its use and helps facilitates group collaboration and "heads down" concentration with hands-on technology available for all students
BSI scope of services included schematic design, detailed design development, finish selection and architectural detailing. We also supplied all of the specialty building products including the custom trusses and monitor mounts, plank carpet tile, LED linear light fixtures, ceiling clouds, glass marker boards and the Herman Miller furnishings. To help Michigan Tech visualize the new space and to get funding, BSI created photo realistic renderings of the Learning Center.
Services BSI Provided
Architectural & Interior Design
Lighting & Ceiling Design
Furniture Selection & Installation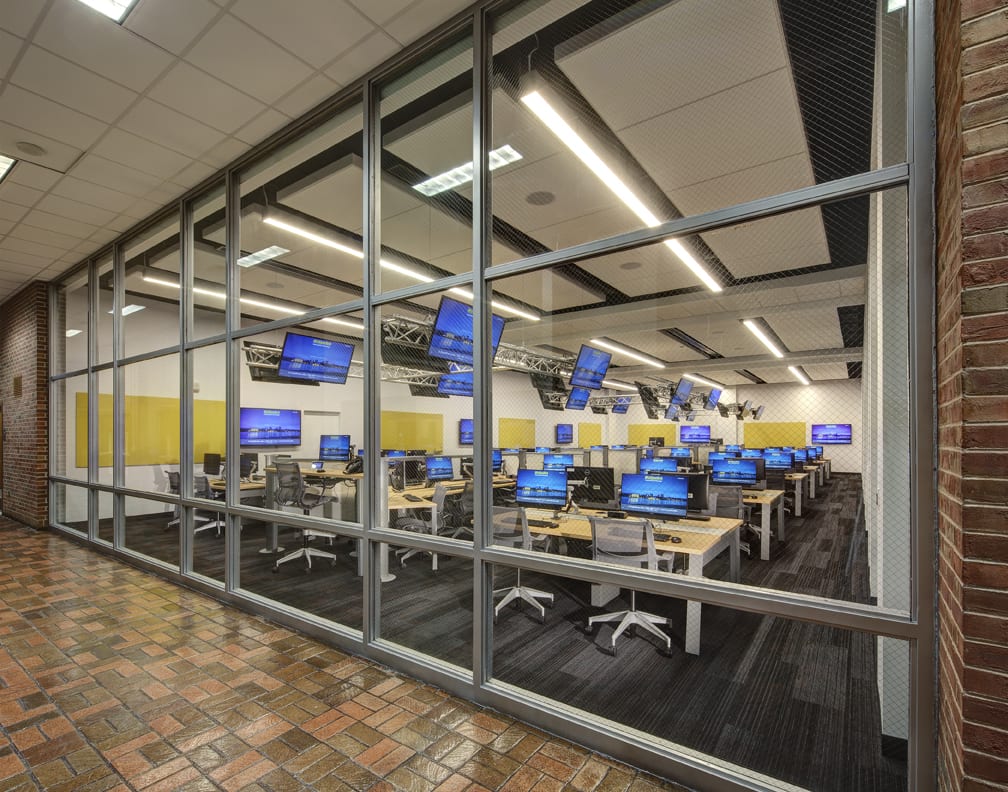 Inviting colors, textures and lighting visible from the corridor attract students in to use the new space.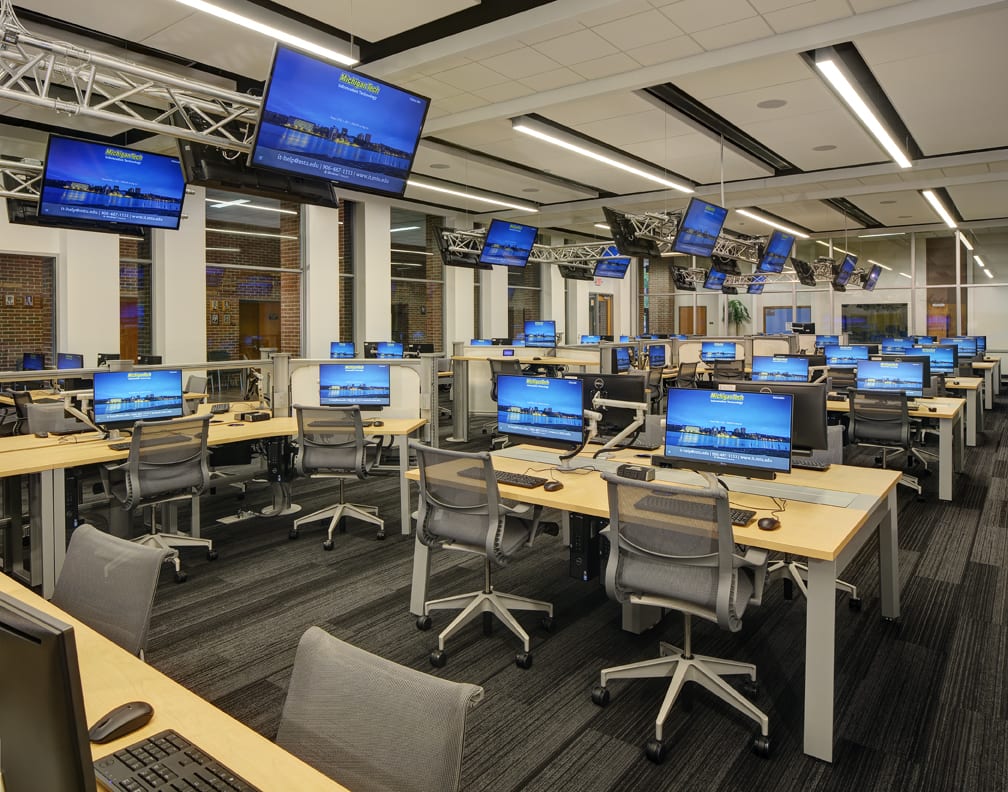 Technology integrated furniture allows for individual or group use
The space integrates two Herman Miller furniture systems, Canvas and Resolve, to create a collaborative environment
---
Experience the BSI showroom
Get a feel for the work we do at the Showroom nearest you in Waukesha or Appleton, Wisconsin.
Schedule a tour