GS Global Resources
GS Global Resources selected BSI to renovate and furnish their state-of-the-art facility that would house their plant and global headquarters offices.
They sought a clean and modern space that would "wow" their international clients, while also being approachable and comfortable to their small business clients.
BSI's design team incorporated branding throughout the space, while using a mix of materials including concrete, wood and metal to create an industrial look. Specific finishes were selected to assure that dirt would not show, as employees walk between office and plant spaces. The new facility includes a mezzanine that overlooks the plant, which was previously only used as storage. BSI transformed the second floor mezzanine into office and meeting spaces that include windows overlooking the plant. Because that space was previously only accessible from the plant, BSI added a staircase with steel and cable railings, which made the mezzanine accessible from the office space. BSI installed a new generator and transfer switch for IT equipment, sound masking, and egress lighting. The facility features premium AV systems, designed and installed by BSI's AV Solutions team.
Services BSI Provided
Architectural & Interior Design
Lighting & Ceiling Design
Finish & Furniture Specification
Interior Construction
Electrical & Data Cabling
AV Integration
Window Treatments
Artwork & Signage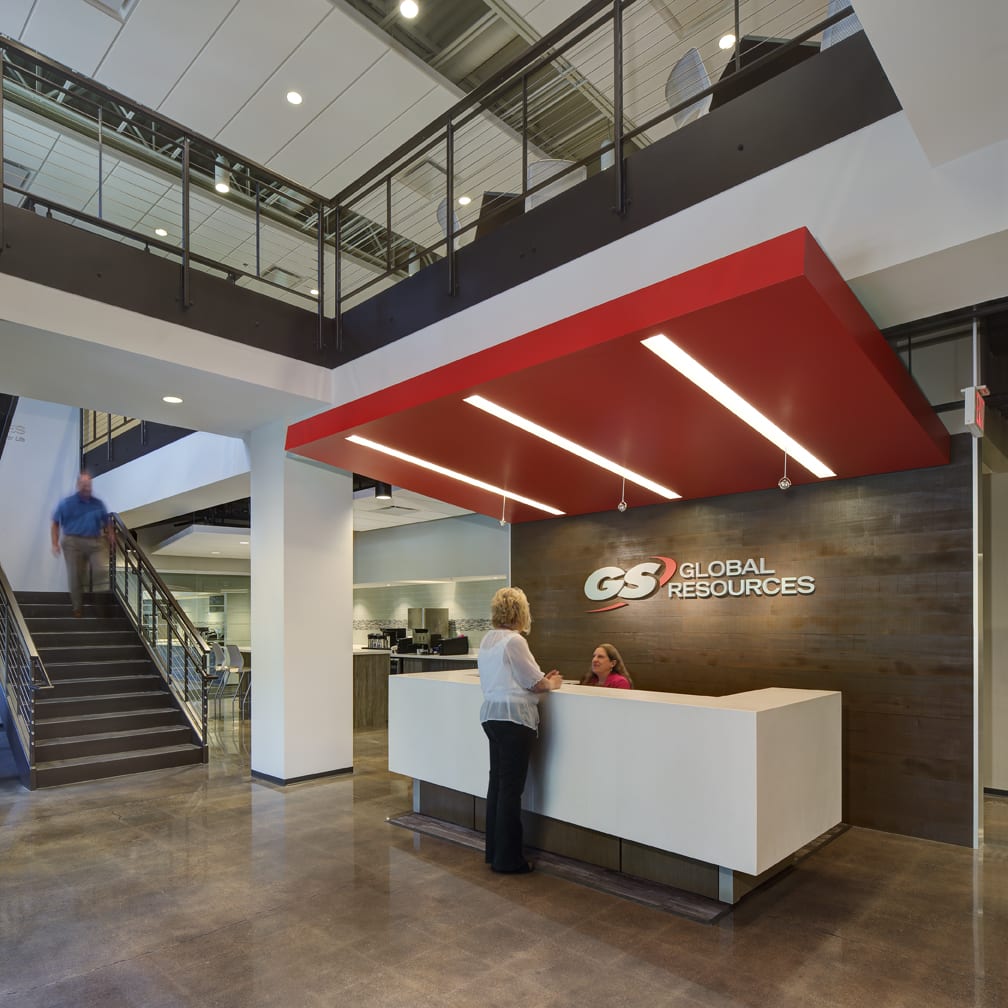 Lobby features custom lighting, branding and millwork reception desk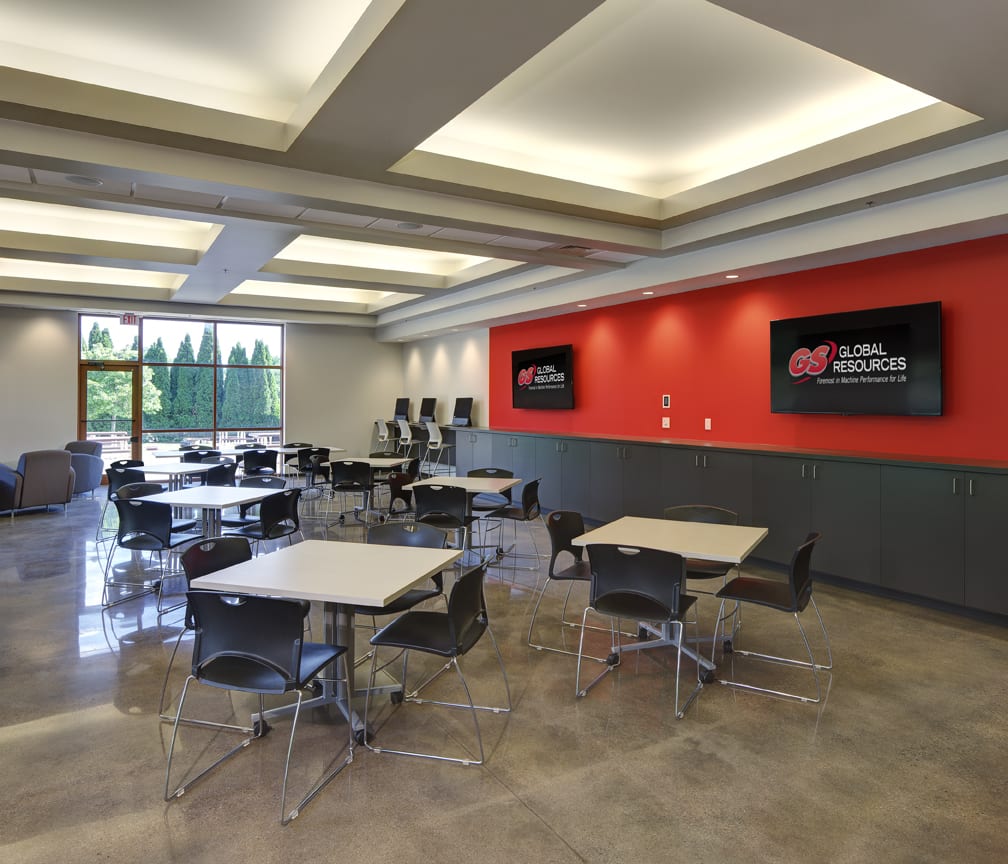 A large work lounge for breaks, casual gatherings and formal meetings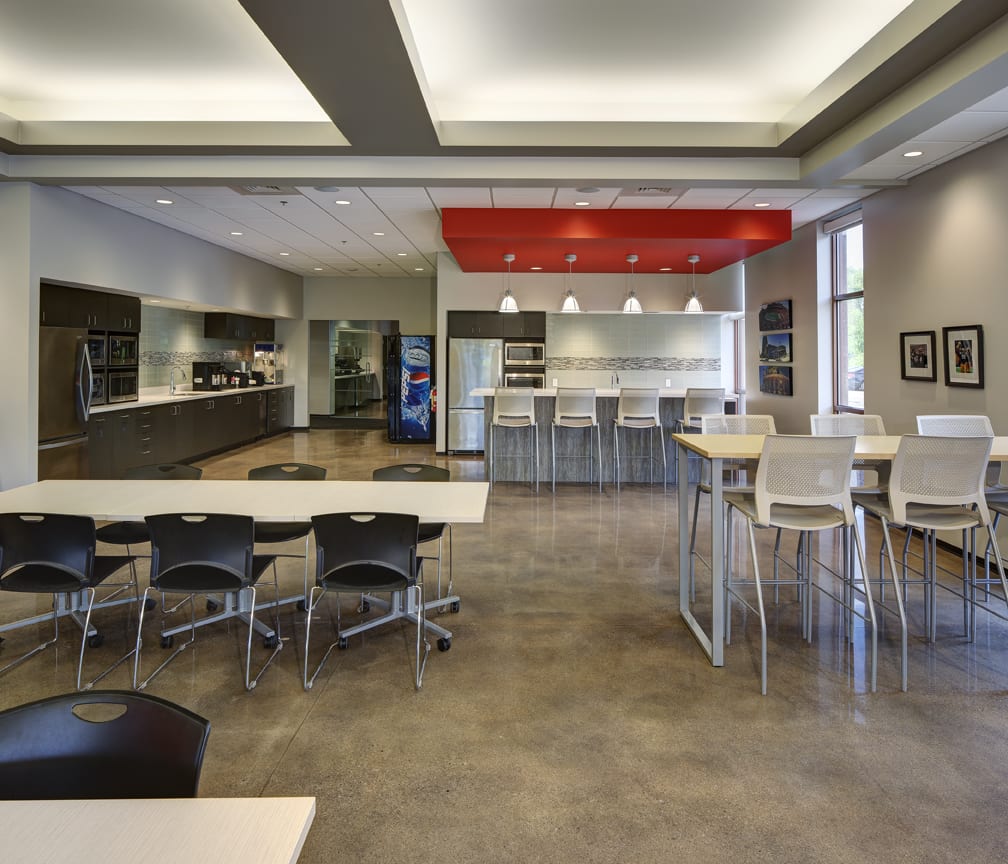 The work lounge encourages collaboration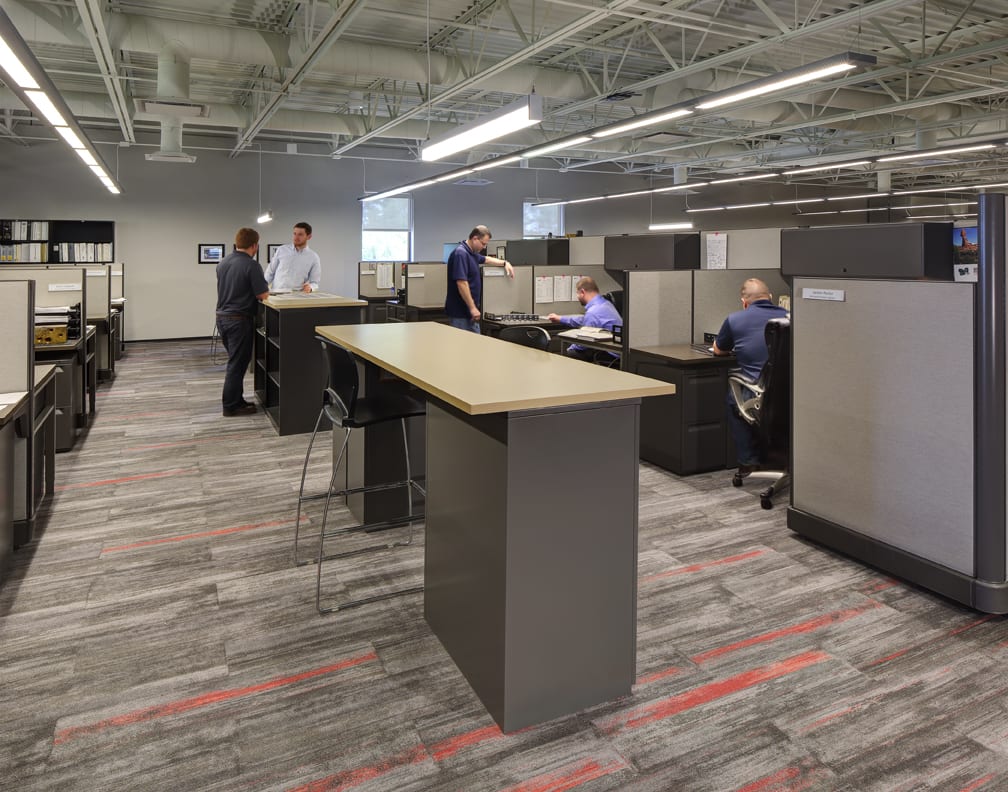 Storage with countertops adjacent to workstations serve as quick touch down collaboration spaces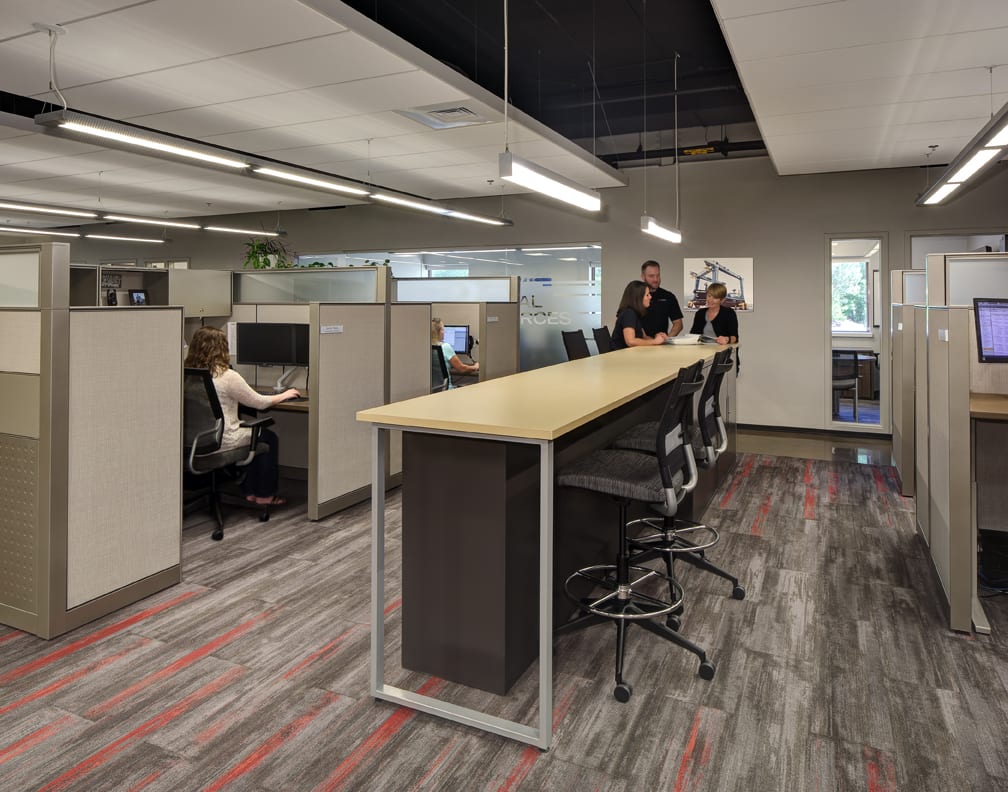 Workspaces include tall panels with privacy glass, adjacent to filing and collaborative areas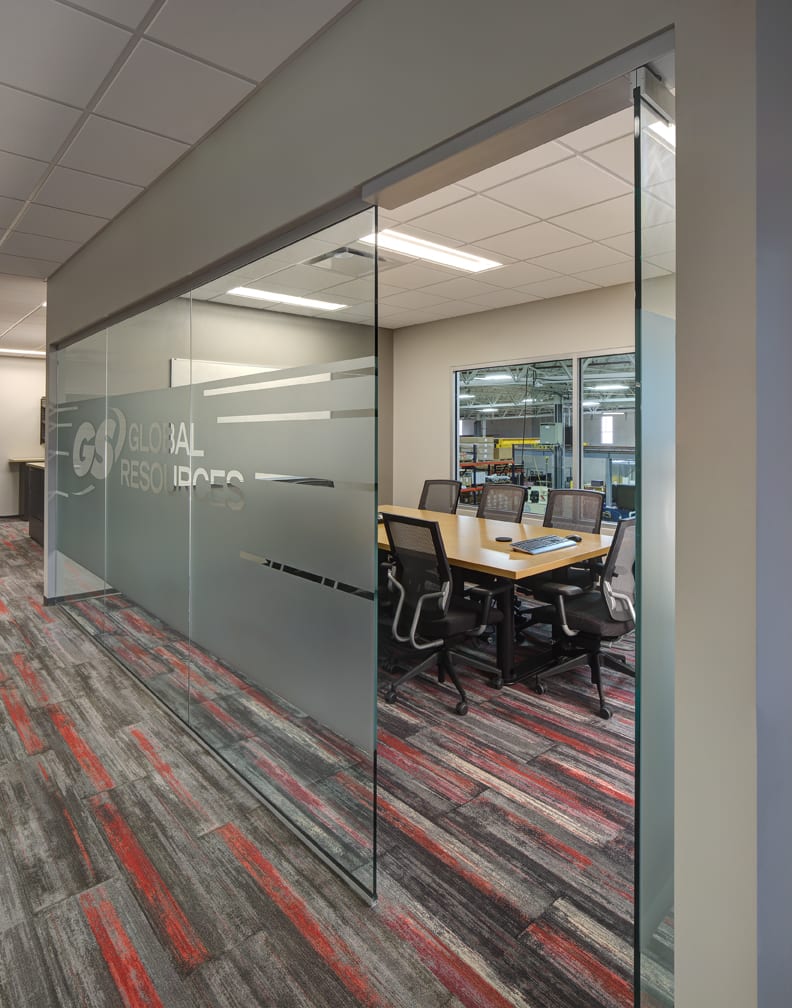 Conference Room featuring standard glazing with custom branded graphics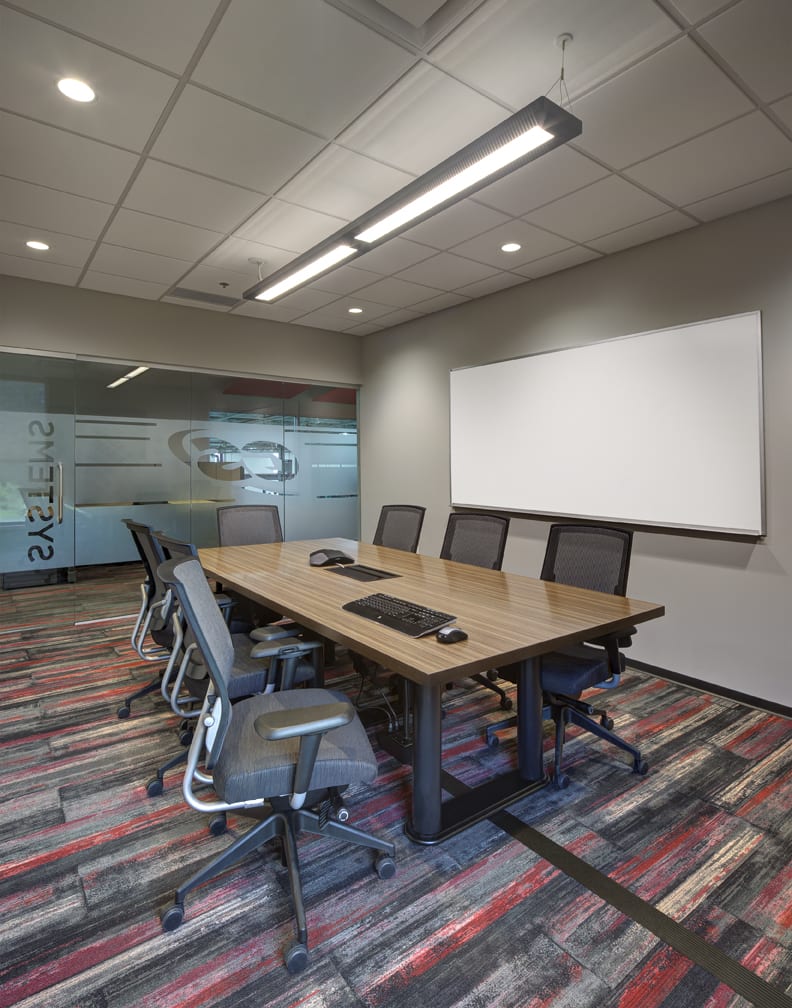 Conference room featuring Connectrac Floor power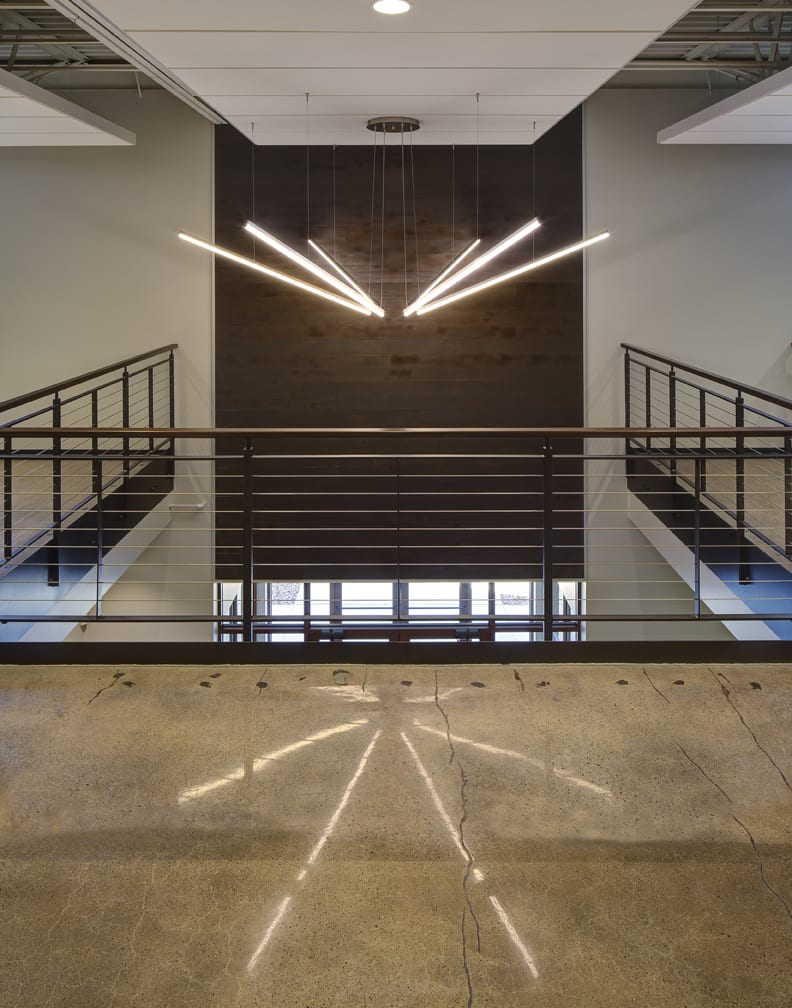 Custom lighting design and fixture selection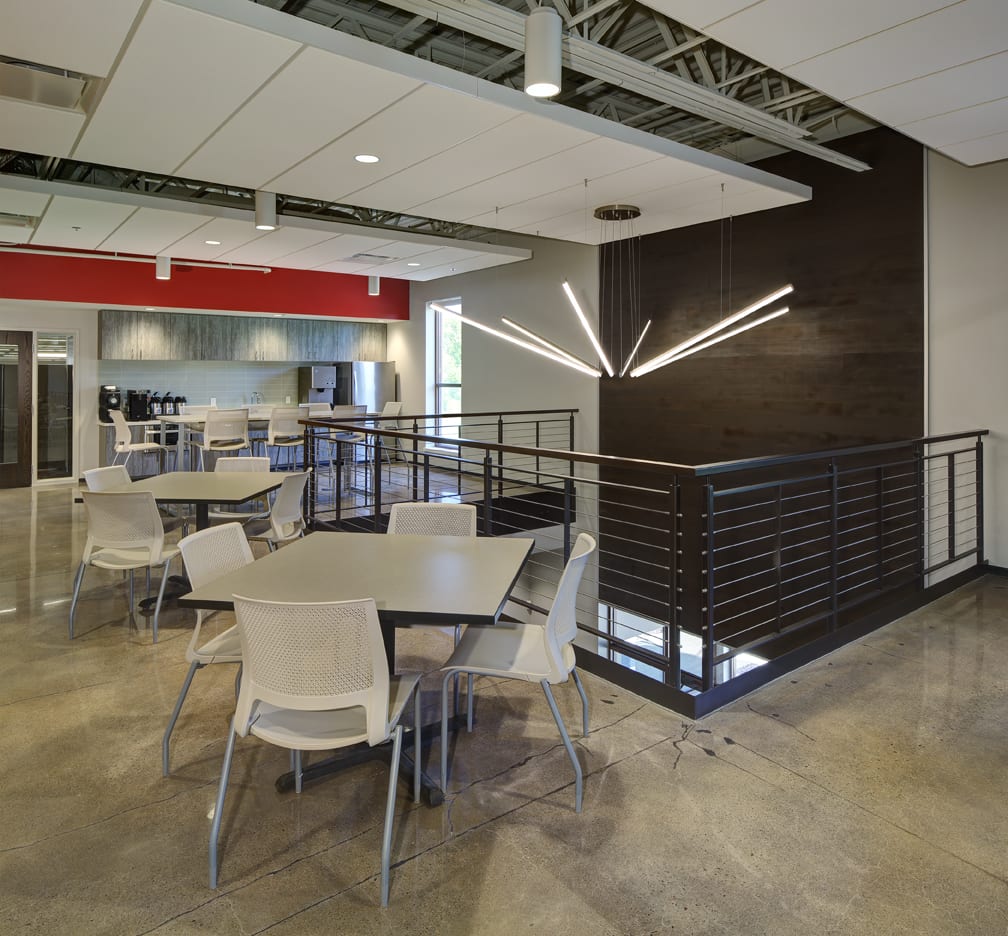 A second floor mezzanine features custom lighting design to highlight the space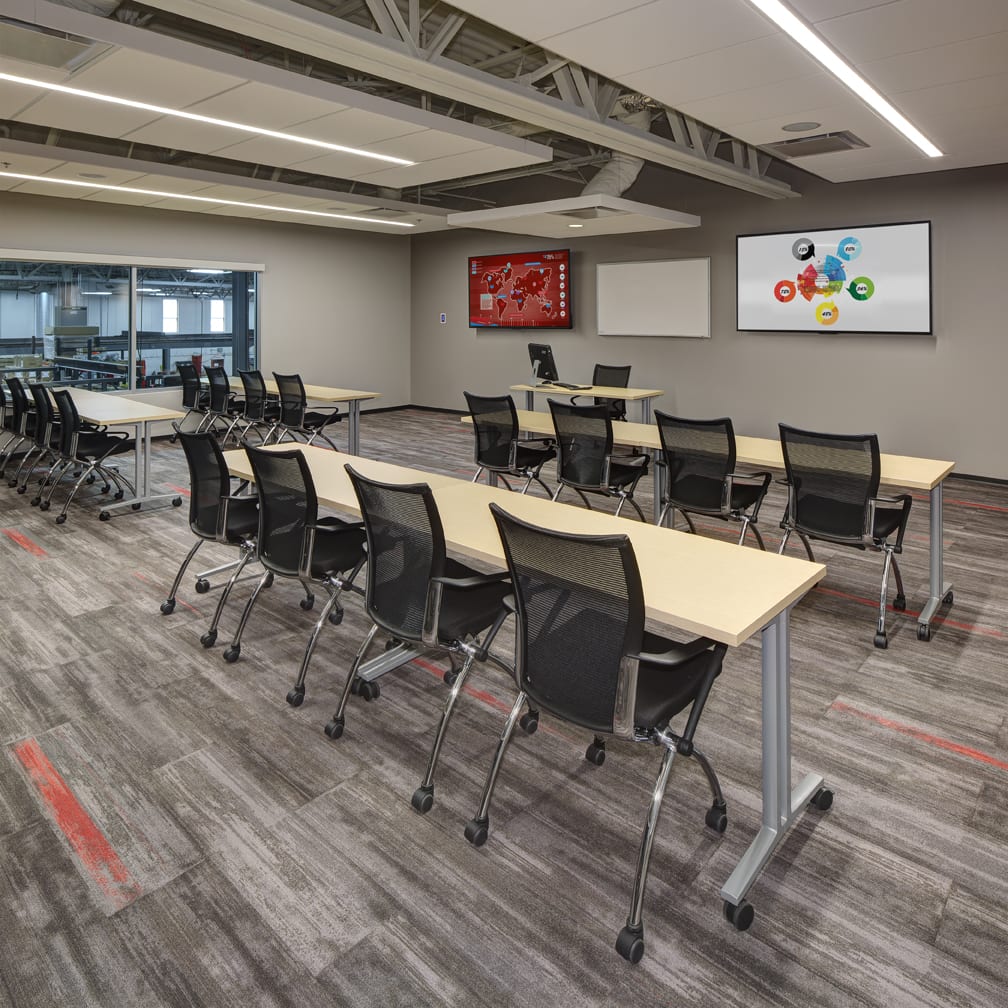 A large training room features mobile furniture and the latest in AV systems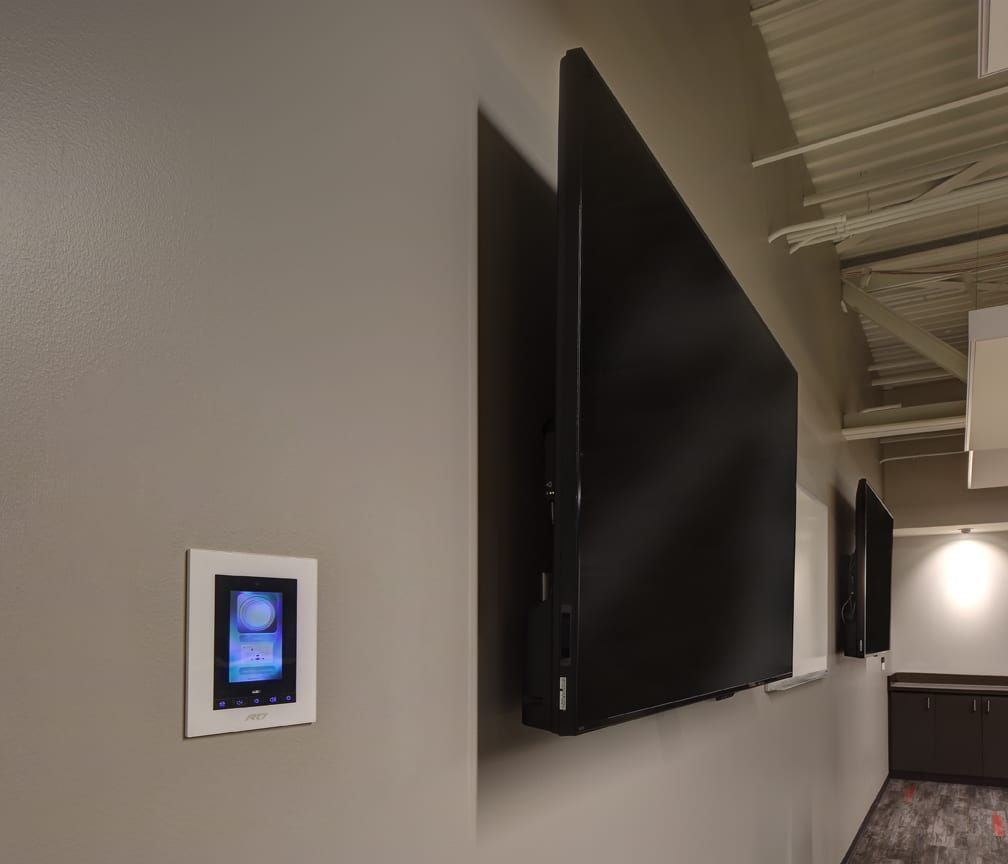 Custom AV solutions designed and installed by BSI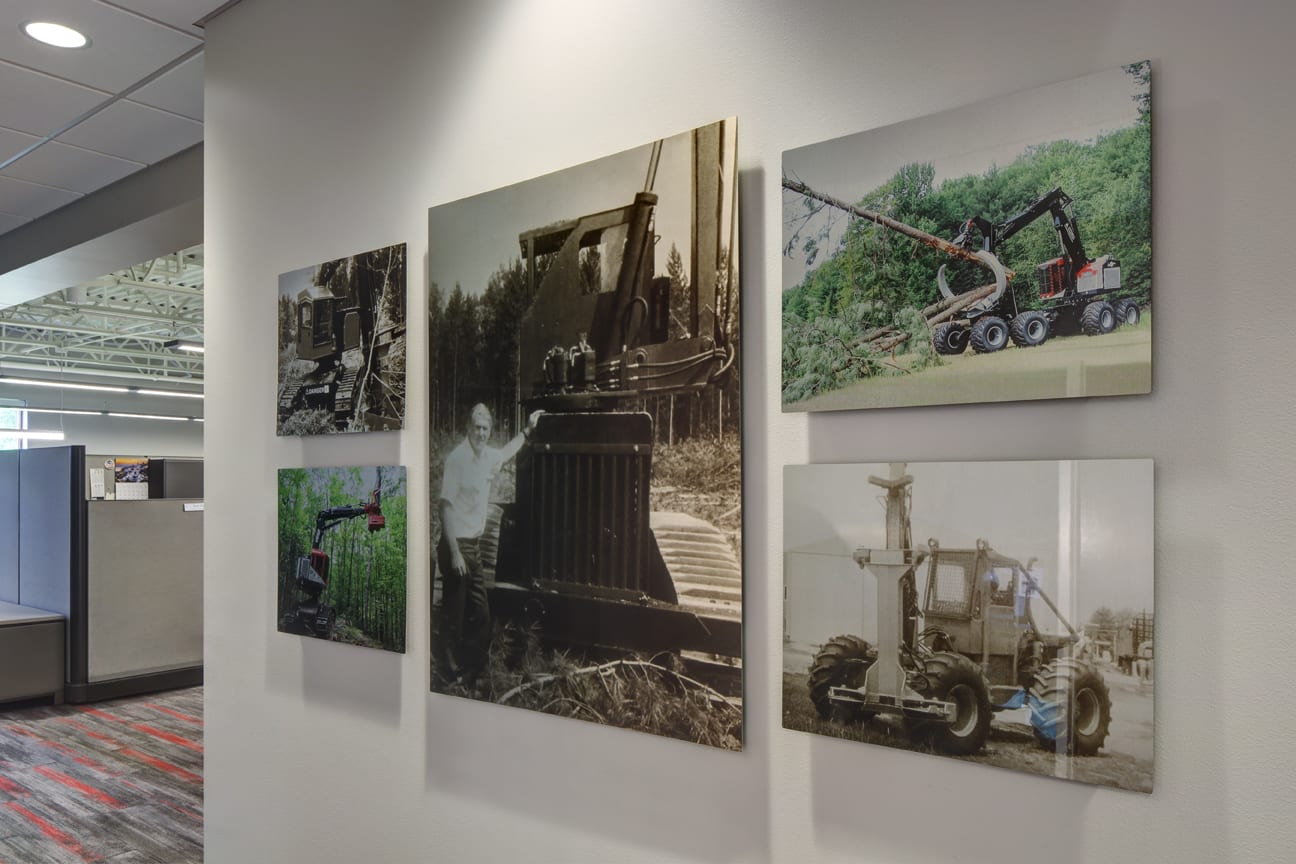 BSI selected and installed custom art and signage
---
Experience the BSI showroom
Get a feel for the work we do at the Idea Center nearest you in Waukesha or Appleton, Wisconsin.
Schedule a Tour