Wisconsin's largest Herman Miller Certified Dealer
BSI has been a proud member of Herman Miller's Certified Dealer network since its inception in 1999.
The reach of the network—whose membership includes nearly 50 dealers operating out of more than 240 locations across North America—enables BSI to handle projects of all sizes, even those with locations across the nation. All Herman Miller Certified Dealers must meet the same rigorous requirements to earn and maintain Herman Miller's network affiliation, so you can be sure that we will consistently perform to your expectations.

Why we continue to be a Certified Dealer for our customers:
One accountable resource for furniture and related services at all your locations
A full menu of services, tailored to individual site needs
Consistent quality and performance, measured by Customer Satisfaction Surveys
Better utilization of your furniture assets resulting in a productive environment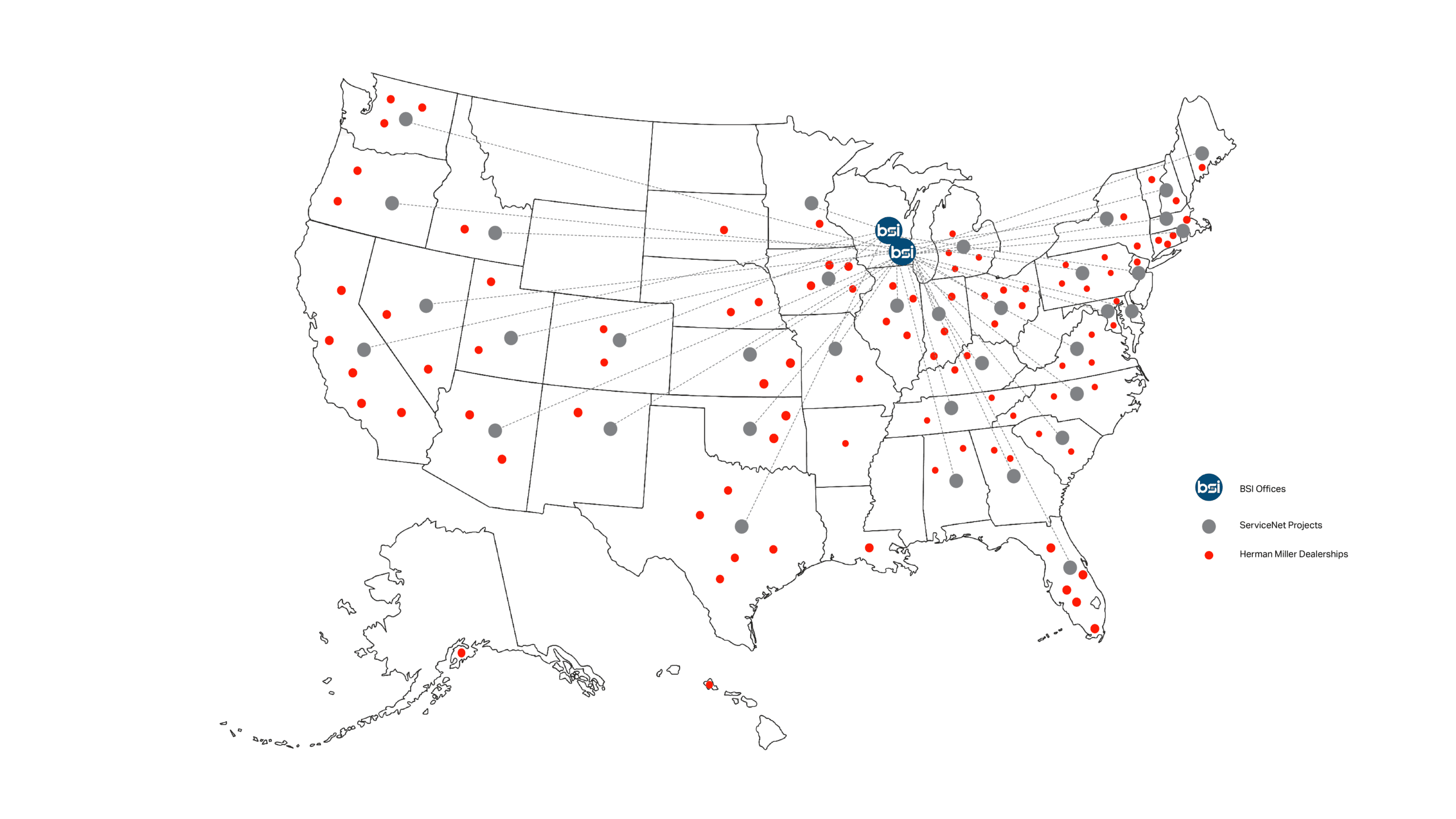 The map above shows our capabilities across the nation as a Herman Miller Certified Dealer. Each dot represents national Certified Dealers we have completed projects with.
Our workspaces inspire collaboration and spark productivity, keeping your current team happy and attracting new talent in the process
View our products
---
Experience our showroom
Our customer service, combined with our manufacturers' warranties and our commitment to high quality products and services, ensure excellent support over the life of our products.
Schedule a tour