Planning & Development
We're with you every step of the way
While we pre-plan your project, our architects, designers, and craftsmen are consistently communicating on the important details of your project. Should a challenge arise, we are just footsteps away from every major player on your project team so we can quickly address any questions.
Estimating & Budgeting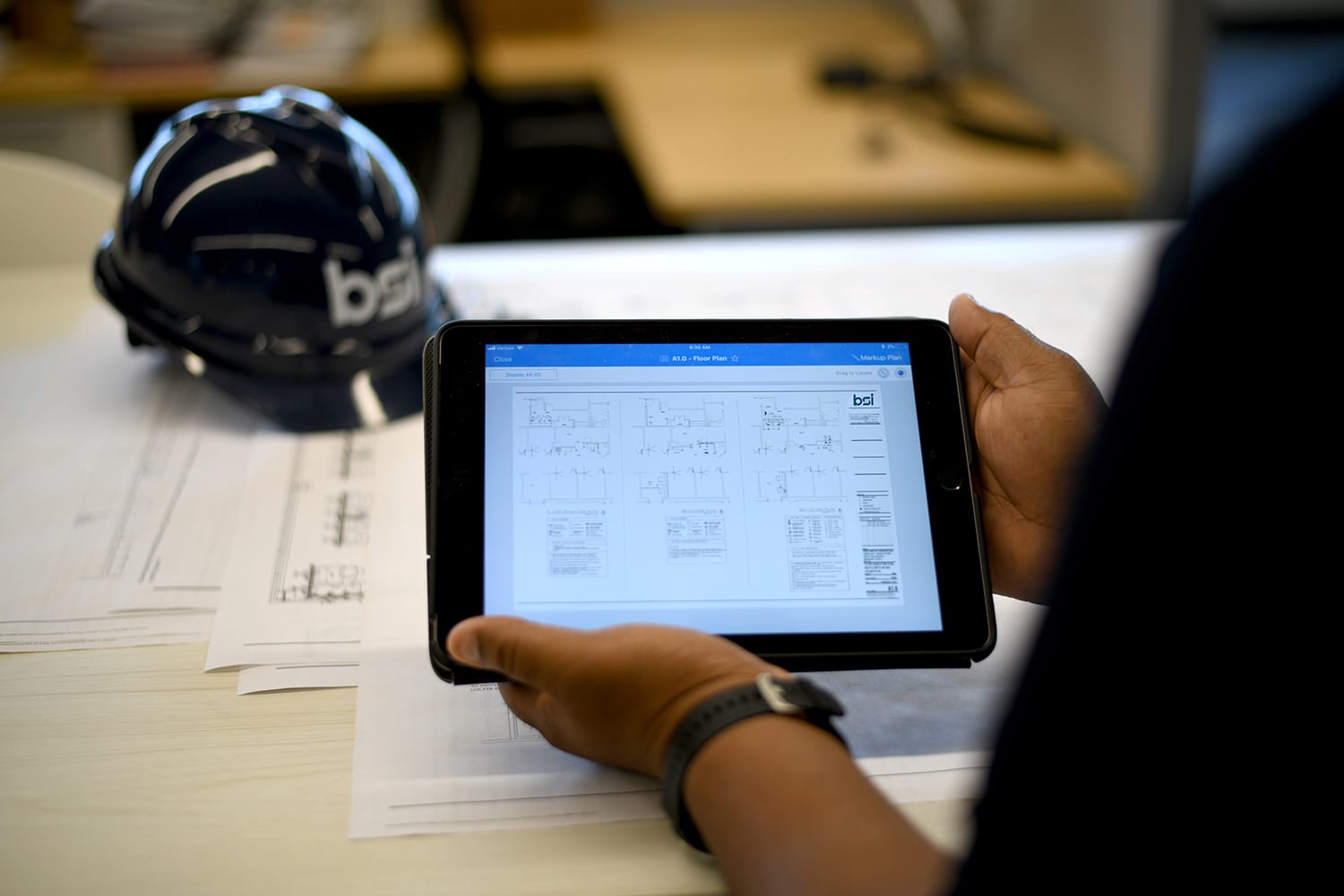 Our in-house estimators are experts at evaluating existing environments and accurately pricing each project. We are utilizing the latest technology to ensure consistency in all of our estimates, labor and material quotes. This allows us to establish a preliminary budget and schedule, which is the foundation of every interior project.
Scheduling & Phasing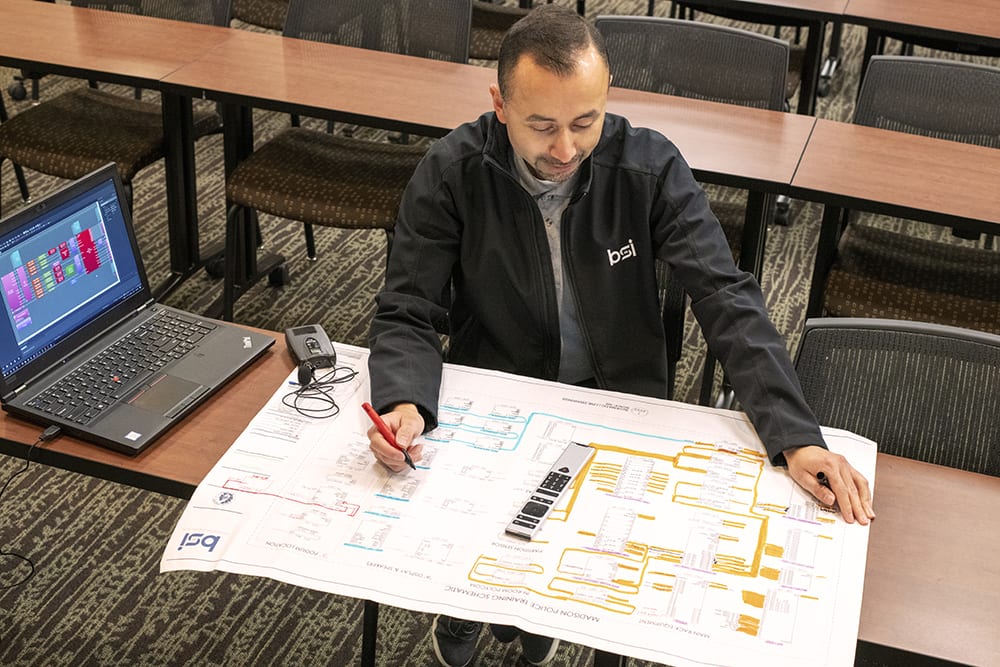 We schedule, phase, coordinate, and execute all aspects of a construction project with the absolute minimum inconvenience to your employees. Because we self-perform the work, we can easily reduce project lead times 30%-40% by scheduling our craftsmen based on need, rather than relying on a subcontractor's availability. We will have your people back to work weeks earlier than traditional design-bid-build projects.
Budget Calculator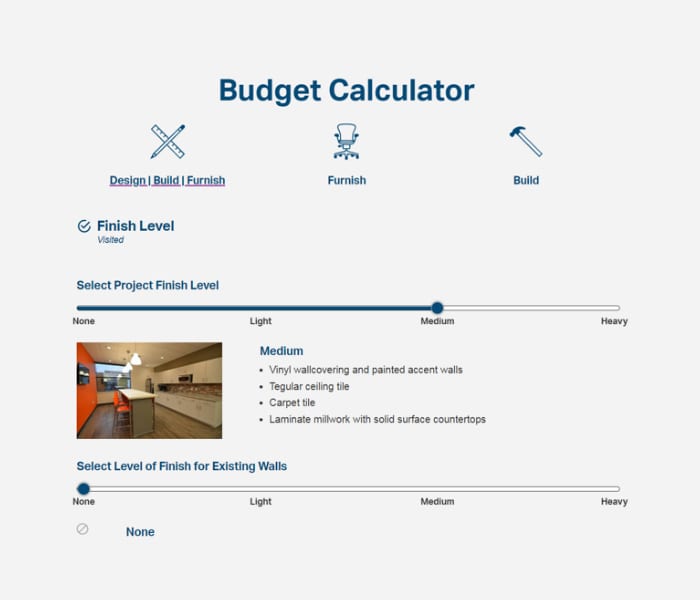 By answering simple questions, our customized calculator will determine an approximate price range for your project. The calculator allows you to easily modify selections until you have formulated a plan that best represents the your project needs — and your budget.
---
We're with you every step of the way
Rest easy knowing your space is in experienced, trustworthy hands.
See our work