Herman Miller Certified Dealer
Wisconsin's Largest Herman Miller Certified Dealer
You expect a high level of design, quality, and performance from Herman Miller products. You should expect these same characteristics from your Herman Miller dealer. That's why Herman Miller has continued to invest in the Certified Dealer Network.
BSI has proudly been a Herman Miller Certified Dealer since its inception in 1999.
With products being sold primarily through dealers, it is critical that Herman Miller has a sustainable, durable, high performance network of dealers. The Herman Miller Certification program is based on the philosophy that clearly outlines expectations and ever-more rigorous criteria will lead to superior performance by dealers and, as a result, greater satisfaction for you.
While Herman Miller administers the program and monitors performance, BSI has a voice and sets very demanding standards for themselves and their associates. BSI is evaluated annually on performance criteria and must show continuous improvement in all areas to maintain certification status.
As a result, the Herman Miller Certified Dealer brand has come to stand for excellence in commitment, performance, and experience.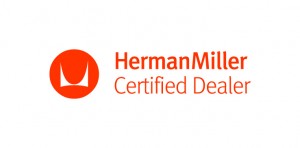 Allow us to quote your Herman Miller project today