Room Scheduling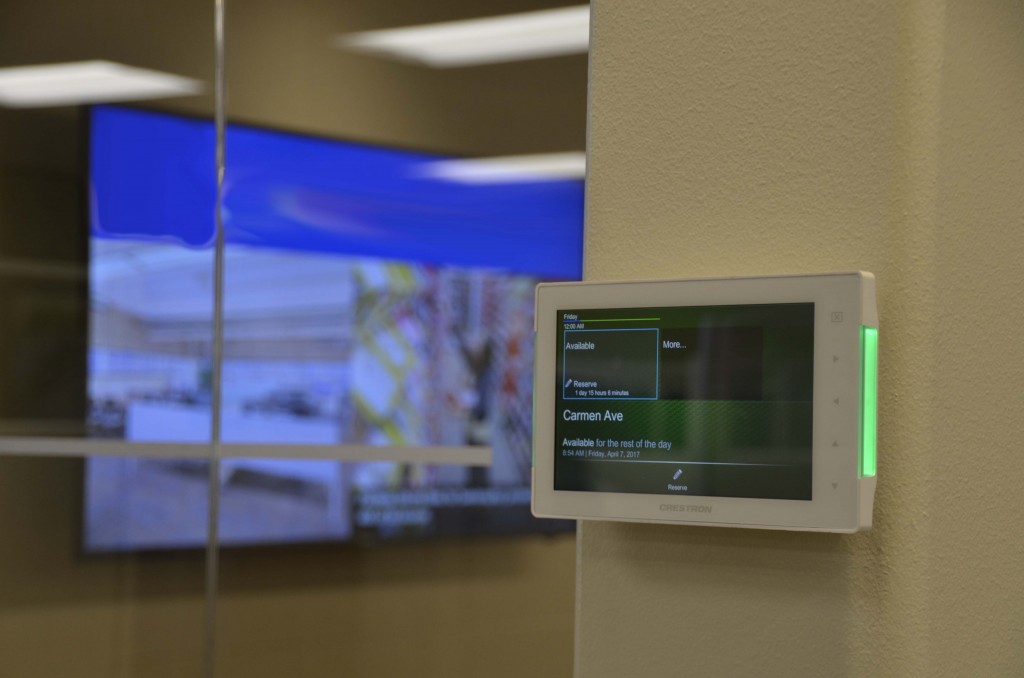 Schedule a Meeting Space at the Touch of a Button
Room Scheduling Touch Screens end the wasteful practice of searching the corridors for an available meeting room. They help organizations maximize productivity and get the most usable time out of every space. Crestron Enterprise Room scheduling through Fusion Cloud and Crestron Hosted Scheduling Service, enables tight integration with popular scheduling applications like Microsoft® Exchange, Office 365™, IBM® Notes®, CollegeNET® R25®, and Google Calendar™. Network room scheduling is now everywhere you are: in-room, in the hallway, on the app. This scheduling solution provides ease of  booking spaces and viewing room and space availability.
With direct, secure connection to the most popular enterprise calendaring platforms, Crestron makes it simple and convenient to locate and book available meeting spaces.  Product sizes range from 7-10 inch screens and if  the space is vacant, you can view upcoming room availability; if a meeting is scheduled, see meeting details to confirm you're in the right place and how to start your meeting.
Through Crestron Fusion connecting Crestron room scheduling devices opens up a world of possibilities:
Room usage data and reporting
Device monitoring and instant alerts
View enterprise-wide room availability
Help desk functionality
BSI Audio Visual solutions can integrate room scheduling solutions for businesses in the Milwaukee, Madison and Appleton areas of Wisconsin.
More Technology Solutions
Video Conferencing Systems  |  Presentation Solutions  |  Digital Signage  |  Room Scheduling  |  Systems Controls
How Can We Help You?
Consult FREE with one of our AV Systems Designers today!