Presentation Solutions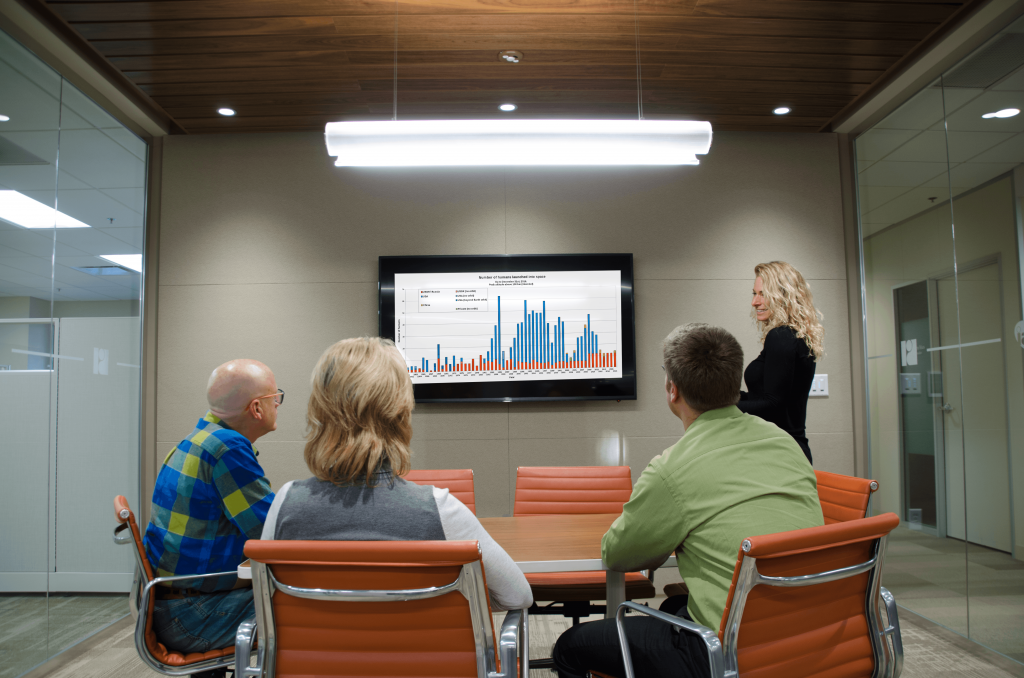 Presentation Solutions
The average meeting loses 8-12 minutes of time due to inefficient technology. There is nothing more embarrassing than starting your presentation…and the technology does not work.  Our AV solutions make presenting and sharing content easier for businesses in the Milwaukee, Appleton, and Madison areas of Wisconsin.
Now you can easily connect, present and collaborate using your laptop computer or mobile device and a meeting room display. Share content, presentations or media from almost any device quickly and easily. Wireless and wired solutions are available for sample content presentations from a PC or bring your own devices using Airmedia or the standard of VGA, HDMI, USB, or Lightning.
More Technology Solutions
Video Conferencing Systems  |  Presentation Solutions  |  Digital Signage  |  Room Scheduling  |  Systems Controls
How Can We Help You?
Consult FREE with one of our AV Systems Designers today!