Digital Signage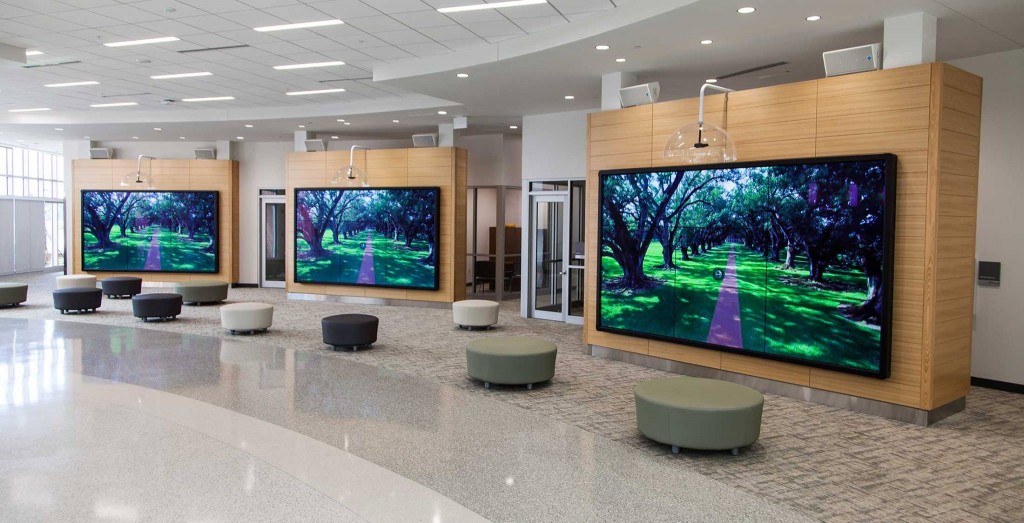 Promote Your Brand with Digital Signage
In a world filled with advanced technology, and a wide gamut of visual imagery, displaying digital content is a necessity.  Electronic displays are changing the dynamic of how messaging, advertising and branding are presented on a large format. Interactive displays provide users a unique experience with the ability to interface with creative content that supports your brand and your culture.
BSI offers video wall solutions, direct lit LED & large format single displays. Planar, Vanguard, NEC, Sharp, LG and additional leading manufacturers. BSI Audio Visual provides exceptional visual performance in the Milwaukee, Madison, and Appleton areas in Wisconsin.
More Technology Solutions
Video Conferencing Systems  |  Presentation Solutions  |  Digital Signage  |  Room Scheduling  |  Systems Controls
How Can We Help You?
Consult FREE with one of our AV Systems Designers today!