Tips for Reinventing your Workplace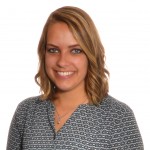 A road map to reinventing your space

By Mara Manchek, Workplace Strategist

Reinventing the way you work can be challenging if you've never done it before. Most leaders make the decision to update their space because of the affect it has on their employees and their clients.  A positive work environment has been shown to improve mood, boost productivity, and encourage collaboration. Additionally, a well-planned workspace provides choice for workers, and can enhance your company culture.

If you are toying with the idea of reinventing your workspace, or even just tweaking what you already have, consider this road map which can help in the process.
Consider the needs of your employees.
Ask your employees what they want.  If you dread the thought of receiving a long laundry list of "to do's", scale it back by asking for a "Top 3" list.  Or provide a focused survey. We like to use survey monkey, a free website to poll our associates on these topics, as well as typeform. Typeform is another free tool that allows users to add infographics and pictures to increase engagement, and improve the overall surveying experience.
Additionally, you may want to consider a focus group of associates that represent all major departments within your organization. This may allow for easier dialogue. A renovation can be a big investment of both time and money, so it is important that you have a clear understanding of what is important for your business, your employees, and your budget.
Consider your budget
Budgets are often the biggest obstacle in most workplace improvement projects. Establishing a budget early in the process allows you to best determine your goals and your priorities for your project.
Don't be afraid to discuss your budget with your vendor partner. Being transparent with your budget, allows your project partners to provide solutions that are within your means.
Your dollar will often go further when you consider quality manufacturers and products with exceptional warranties. Consider looking at all product lines within those manufacturers. Often times, they will have more budget friendly solutions.
How can you establish a budget if you don't know how much your project will cost?
This is tricky. Sometimes you don't know, what you don't know.  If you have never gone through a renovation process, you may not know what kind of questions to ask or how to develop a budget. Choose a vendor that can assist you in all stages of your project, including developing a budget.
BSI has a Budget Calculator tool that we custom created with our clients in mind. Using this online tool, we will walk you through a series of questions about your existing space and what improvements you envision making. This real-time tool will provide an approximate range for your budget. And better yet, it allows you to make changes throughout the process and will display cost savings or additions along the way. What's great about this tool is that it not only educates you on the approximate cost of your dream project, but it allows you to prioritize your wish list based on your needs.
How much time do you have?
Start to finish- how long will my project take? Within the furniture industry, we are constantly working with manufacturing lead times and managing the expectations of you, the customer. Depending on the solutions selected for your space, some products have a 4-5 week lead time.  So it's important to find a partner that can consider product lead times in the early stages of your project, which will allow them to develop a more accurate schedule. Additionally, if you have budget or timeline concerns, talk to your partner about separating your project into phases.
Consider your partner
Some may choose to go to the big box store down the street for products and materials so that they can DIY their workspace.  While some of the tv shows make designing look simple, it is important to take into consideration ergonomics, workflow, productivity based design, and other key factors that affect the office landscape. A true partner will consider all of these principles, your goals, your timeline, and your budget; allowing you to focus on your business and what you do best.  Select a project partner that will guide you through the entire process, from pre-planning, budgeting, product selection, to installation.
---
About Mara
Mara Manchek is a Workplace Strategist for BSI, an innovator in commercial interiors.  Mara has six years of experience assisting clients in creating productive and collaborative workspaces. She is resourceful in providing furniture solutions that meet the needs of her clients and their associates.
At BSI, our passion is creating workplace solutions that integrate design, craftsmanship, furniture and technology.  Ask us how we can help you reinvent the way you work.
How Can I Help You?
For more information on how you can improve your workspace, ask me how you can receive a complimentary workplace consultation.