New Year, New Resolutions. How your work space can help reach your 'healthier in 2018 goals.'
BSI and Herman Miller are supporting your resolutions to be healthier and more active in the New Year. On average Americans work 34.4 hours a week and most of this time is spent at a desk. Excessive sitting has been linked with cancer, heart disease and diabetes and even depression.
Here are our top three workplace furnishings that support healthy goals.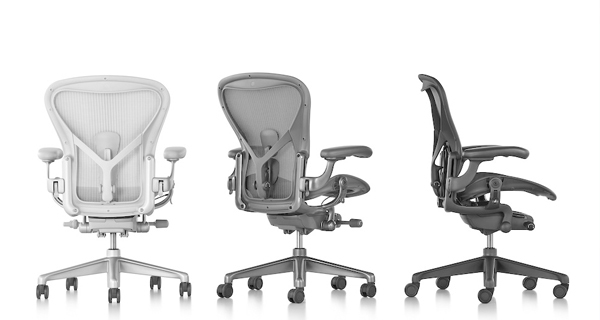 Ergonomic Task Chair
Ergonomic seating solutions, like the Herman Miller Aeron chair, can increase productivity by properly supporting the back and encouraging healthy posture.
Prolonged sitting or not using the proper task chair, can cause physical issues like fatigue, spinal disc compression, and general discomfort. Simply improving your task chair can result in happier, healthier employees – and potential savings due to a decrease in work-related musculoskeletal disorders. A combination of sitting, standing, and moving over the course of the workday—and not too much of any one activity—is the best approach to managing the balance between postural risk and physical comfort.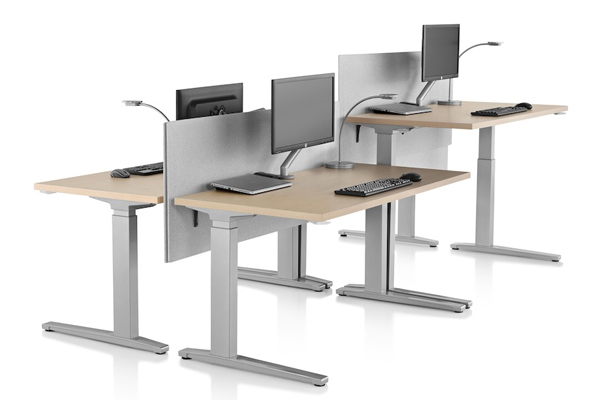 Height Adjustable Tables and Workstations
In addition to its line-up of performance work chairs, Herman Miller offers a selection of tables and workstations that provide postural options through fast, easy height adjustability. At the push of the button, easily move from a seated position to a standing position allowing better blood flow and circulation.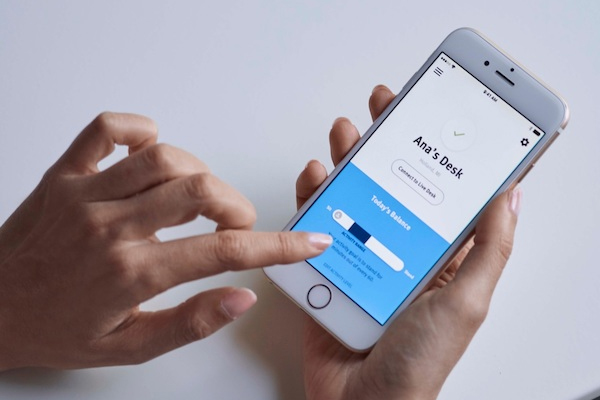 Smart Furnishings
Coming soon from Herman Miller is the 'Fitbit for your desk' Live OS app. By pairing the app with any connected desk, users can set preferences for sitting and standing and move comfortably between the two throughout the day. The app will send reminders when it's time to change postures and gradually helps individuals achieve activity goals.
Ask us how our furniture can help you reach your New Year's resolution of achieving a healthier lifestyle.
Enjoyed reading? Check out our other blogs here.