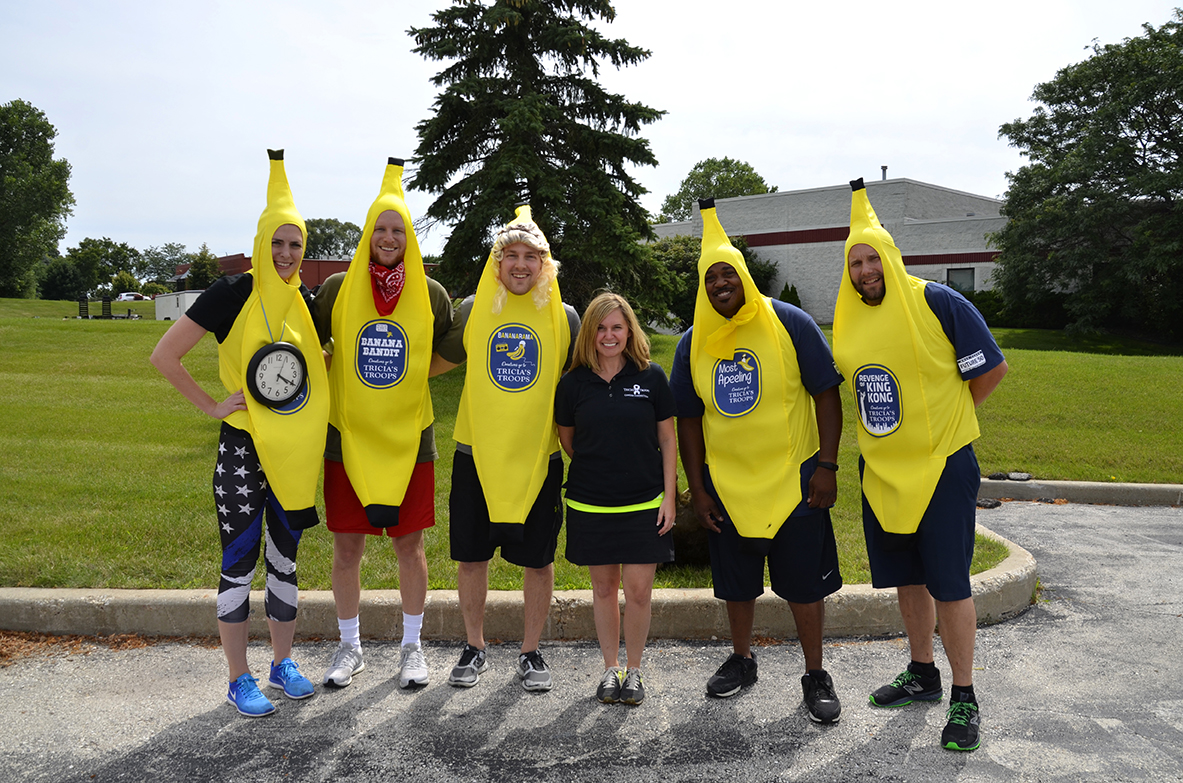 BSI associates participated in a Banana Split event on Tuesday.  Five associates raced the BSI parking lot – in banana costumes – while the remaining BSI cheered on!  Associates had the opportunity to sponsor racers over the last week with the money raised going to BSI's sponsored charity:  Tricia's Troops.  Associates were then rewarded with ice cream sundaes and a raffle for state fair tickets.
The BSI W.I.S.E. Committee is a group of volunteer associates who host events and activities that are based around workplace improvement and social events.  The group selected a local organization to sponsor this year called Tricia's Troops, a non-profit organization who supports cancer patients in Waukesha County during their cancer journey
In just five days, BSI associates rallied together and raised $800 for Tricia's Troops!  This was a memorable event that allowed for associates to get together for a treat on a hot day, have a great time, and support our community!  Another reason why BSI is a great place to work!