Your Office MVP: The Work Lounge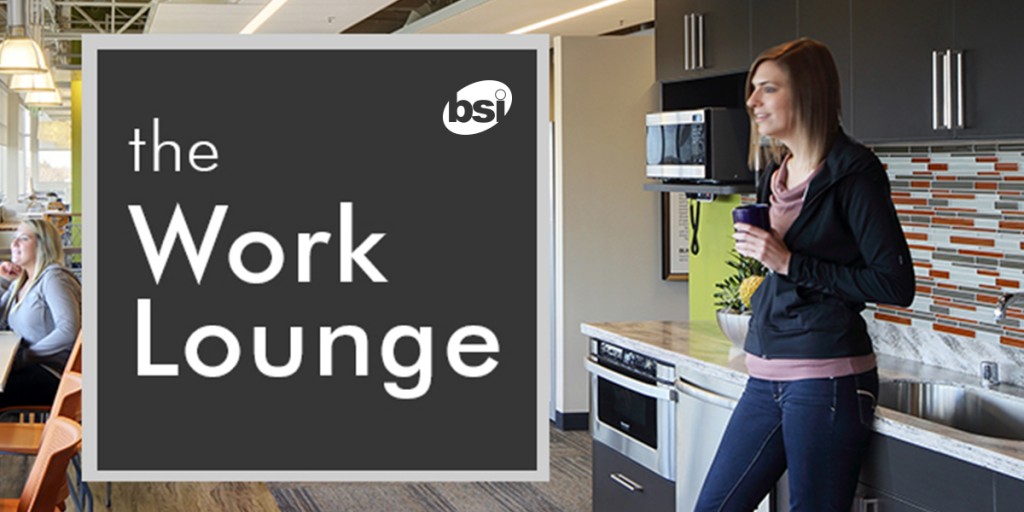 It is critical today to build a space that supports, encourages and inspires workers to do their best every day. 
Workers must have the ability to easily move from tasks that require concentration to collaborative modes of work; therefore, their environment needs to be dynamic.  A functional workplace balances individual space with formal meeting rooms, non-traditional spaces and casual meeting areas.
The Work Lounge
One of the most used and popular spaces in Productivity Based Design™ transforms an under-used lunch room into a practical all-day, multifunctional area called a "Work Lounge." Work Lounges encourage both scheduled and spontaneous meetings to take place in a casual, coffee shop atmosphere. These group-oriented spaces and common areas draw employees in and facilitate spontaneous interactions, brainstorming and knowledge sharing. Work Lounges are a great use of real estate since multiple meetings can occur in close proximity.
Why?
The workplace should support work in a wider variety of spaces to move non-focus activities away from the desk. Employees who have a variety of spaces to work in and greater access to amenities in their office locations, are more engaged and have a stronger connection to their organization. In addition, they tend to have stronger relationships with their managers and are more satisfied with their jobs.
Millenials are making up the majority of the workplace, and they expect technology and flexibility in the workplace. Improve your attraction and retention of talented workers, by improving your workplace and providing these flexible spaces.
Check out these great Work Lounges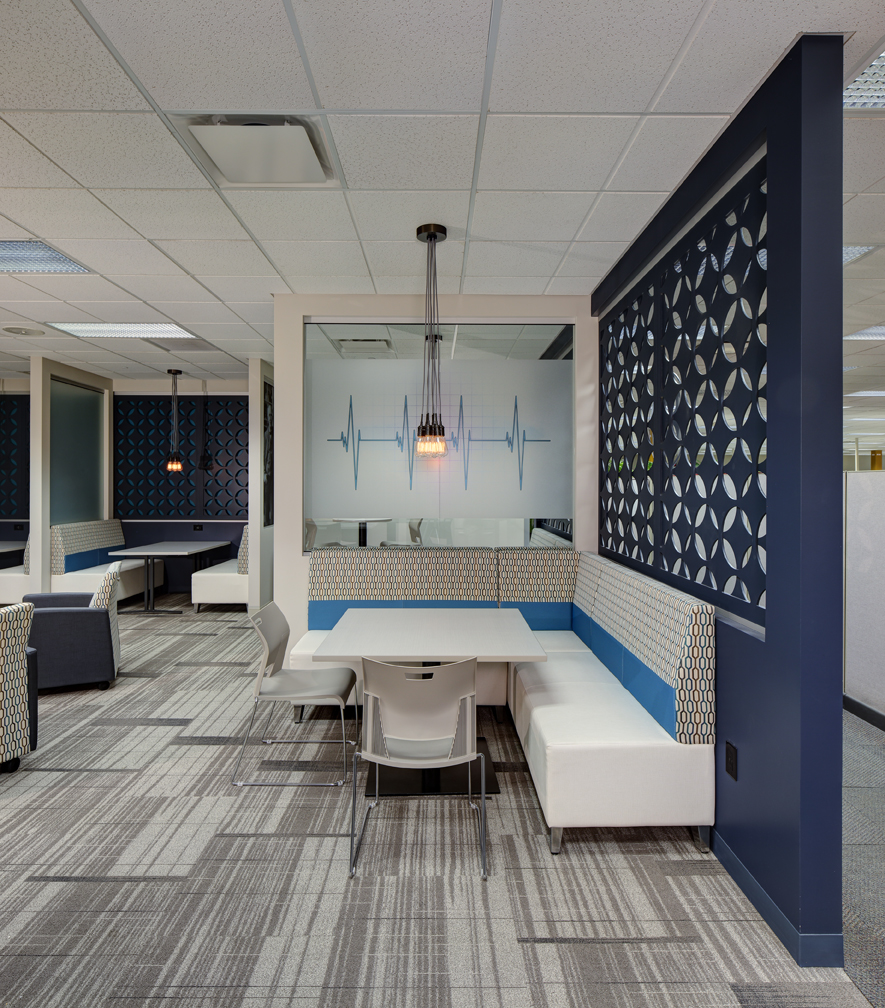 What do I need in my Work Lounge?
Inspiration. Use varied colors, textures and materials to create an inspirational environment that stimulates the imagination
Speech privacy is crucial in a space that facilitates multiple meetings and conversations.
Flexible and easily movable furnishings
Support Technology with digital displays for information and announcements, powered tables for recharging devices, and collaboration tools for effective meetings. Audio Visual technology should be incorporated into all of your workspaces.
Refreshments.  Consider coffee bars, healthy food options, or refrigerators for users to bring their own food.
Lighting.  The key to providing a comfortable and usable space.  Lighting can enhance or diminish the design of the entire space.  If a space is dimly lit, or has a harsh glare, employees may choose to work elsewhere. Window treatments should also be strongly considered in your space.
Ask Us!
We get it, adding a work lounge is a big commitment.  We've been designing, building and furnishing inspirational environments since 1947.  If you have questions about work lounges or interested in learning how to improve your workspace, just ask us!  We are here to help!