Herman Miller CEO visits BSI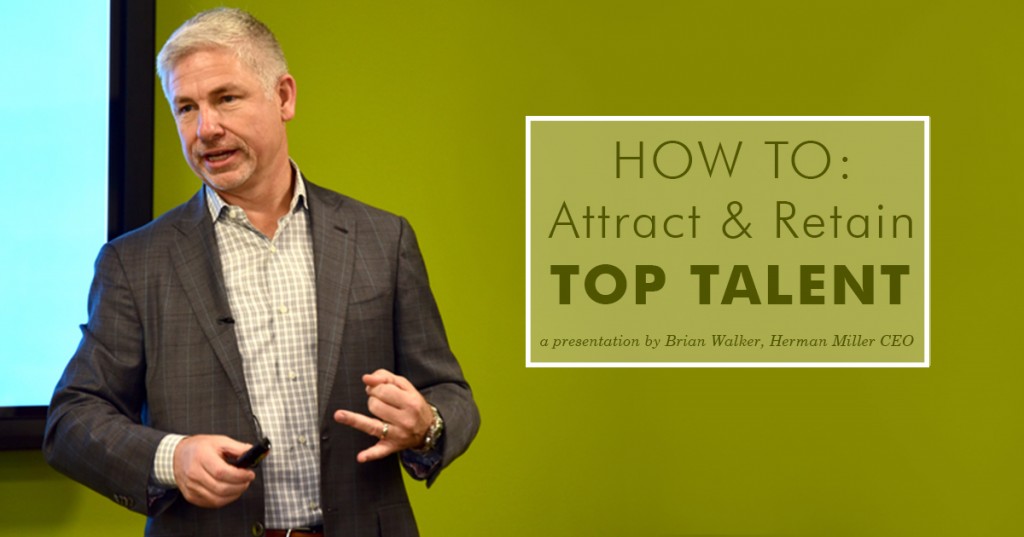 On Wednesday, we were honored to welcome Brian Walker, CEO of Herman Miller, to our Design Center.  Brian Walker spoke to business leaders about The Talent War and how to attract and retain top talent.
With a new generation of workers on the rise, called Digital Natives, these knowledge workers grew up with technology always available. These workers expect technology and flexibility in the workplace, and expect change to happen almost immediately.  In ten years, over 75% of the workforce will be digital natives; therefore, companies need to think about their organizational structure and how to run their business differently.
If your workplace does not reflect this new world, you will be at a disadvantage when trying to attract and retain talented associates.
Walker discussed workplace trends, including the Open Office made popular by Google.  "There is no right answer," said Walker when asked if the workplace should be made up of private workspaces or be completely open.  "It's about providing the right tools and getting the right people to work together and come up with great ideas."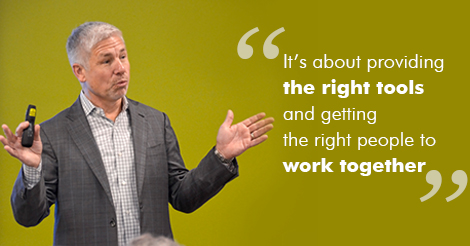 Walker shed light on how Herman Miller is changing the office landscape through a framework called The Living Office, which is a human-centered approach to the workplace, and work itself. A Living Office should be a high-performing space that delivers an elevated experience of work, while helping organizations achieve their strategic goals.
"You cannot manage how your workers think, but you can manage their work environment," said Walker. "You want to create a space that will get them to come, work, and stay."
---
BSI has been improving the way people work since 1947. Our in-house associates design, build and furnish interiors for business.  Email us today to discuss your next project to increase productivity and to attract and retain top professionals.
Gallery