PANTONE Color of the Year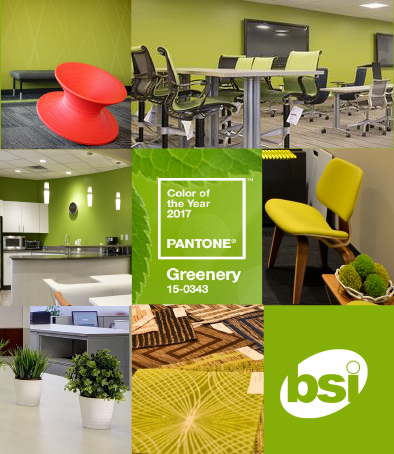 PANTONE announced this week the 2017 color of the year is: Greenery 15-0343.
A refreshing and revitalizing shade, Greenery is symbolic of new beginnings.
PANTONE is the world-renowned authority on color and provider of color systems and leading technology for the selection and accurate communication of color across a variety of industries. The PANTONE Color of the Year is a symbolic color selection; a color snapshot of what we see taking place in our global culture that serves as an expression of a mood and an attitude.
About "Greenery"
Greenery is a fresh and zesty yellow-green shade that evokes the first days of spring when nature's greens revive, restore and renew. The fortifying attributes of Greenery signals consumers to take a deep breath, oxygenate and reinvigorate.
Greenery is nature's neutral. The more submerged people are in modern life, the greater their innate craving to immerse themselves in the physical beauty and inherent unity of the natural world. This shift is reflected by the proliferation of all things expressive of Greenery in daily lives through urban planning, architecture, lifestyle and design choices globally.
A life-affirming shade, Greenery is also emblematic of the pursuit of personal passions and vitality.
Incorporate "Greenery" Into Your Space
According to entrepreneur.com, incorporating the color Green into the workplace is the perfect choice for those who work long hours. It does not cause eye fatigue, and it can help evoke a feeling of calmness and encourages productivity.
Consider incorporating this fantastic color into your workplace through small pops of color or even a bold design scheme:
1. Task Seating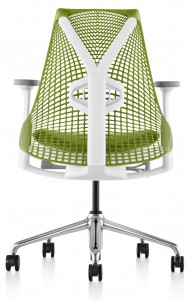 2. Lounge Seating
3. Tackable Wall Ralls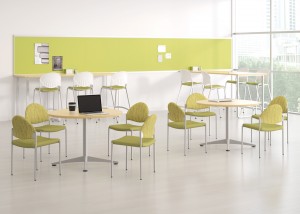 4. Mobile Pedestals with Cushion Tops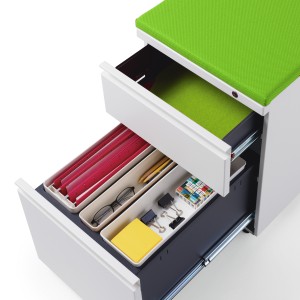 5. Workstation and Private Offices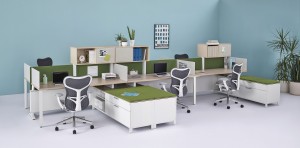 6. Accent Walls or Wall Coverings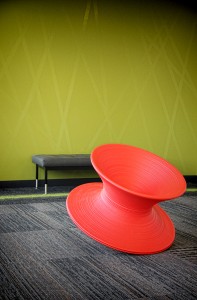 7. Flooring Patterns
8. Desk Accessories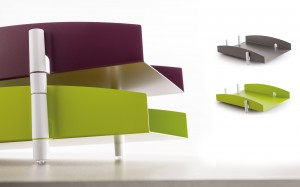 9. Plants & Planters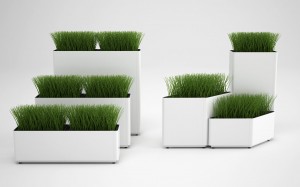 10. …even Waste Receptacles!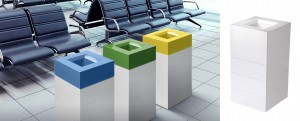 Greenery Ideas
See our Pinterest Page for more ideas on how to incorporate Greenery into your workplace.
See "Greenery" at our Design Center
At BSI, we've incorporated "greenery" into our Design Center, which showcases the latest in commercial design, business furniture, and work tools to encourage productivity in the workplace.  We can help you choose from all of the products above and more!
For more information about the latest design trends and business furniture, email us or contact your BSI representative.