Our Top 10 Favorite Moments of 2016
2016 has been a monumental year for us at BSI.   As we close the chapter on 2016, we take a look back at some of our favorite moments of 2016.
#10: NeoCon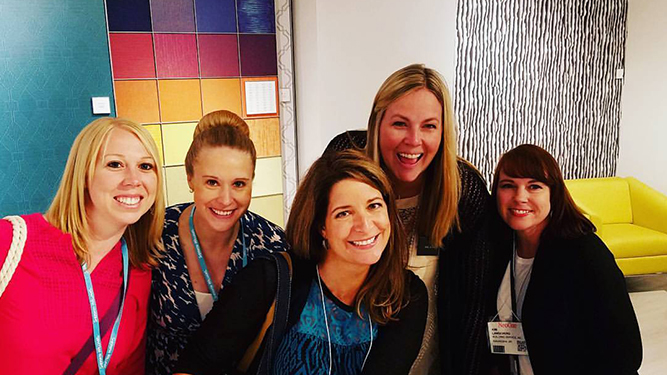 Each year, we are thankful to attend NeoCon – America's most important design exposition and conference for commercial interiors. This conference allows our team of associates to meet with clients, vendors, and colleagues while seeing the latest in design trends and commercial furniture. We are thankful to partner with such amazing companies like Herman Miller, National Office Furniture, SitOnIt, Safco, and many, many more – and all that they showcase at this event solidifies the quality and great design that they help us bring to our clients each day.
#9: Halloween at BSI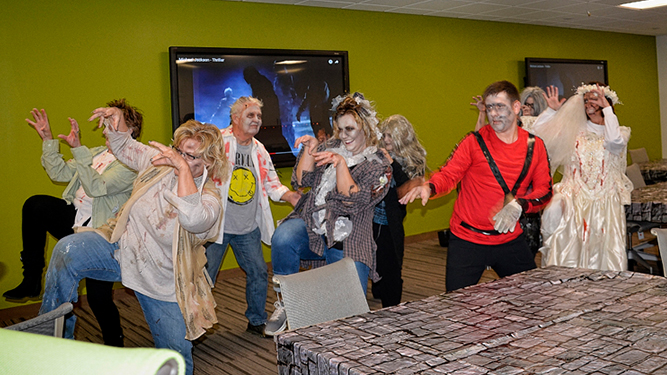 BSI is not just a place for people to come to work.  Our associates tell us time and time again, that the people here are what makes BSI such an amazing place to be. At BSI, we have a Workplace Improvement & Social Events committee who volunteer their time to plan events for our associates to allow them to take a break from their heavy workload and come together in a fun and relaxing way.  On Halloween, the committee planned an afternoon of great food, costume contests, pumpkin carving, prizes, and best of all friends!  Our Sales Department teamed up to put on the best show of all.  They dressed the part and performed a dance from Thriller which got a standing ovation from the crowd! We love the creativity of our associates!
#8: The Making of "Who is BSI?"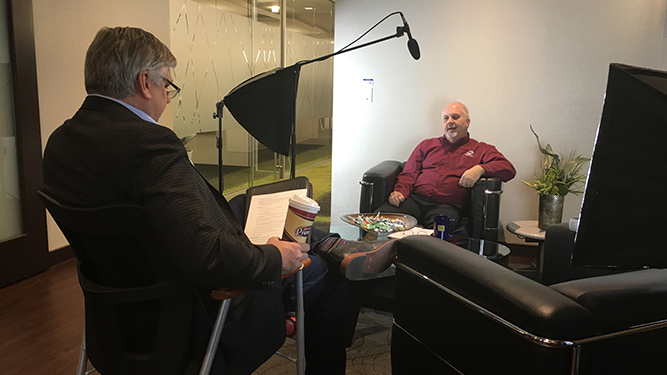 This year, we worked with a local company called Open Box Strategies. We asked them to help us tell our story in the form of a video.  We are so proud of our amazing associates, and of our clients and the work that we have done for them, that we wanted to share our story.  Over the course of several days, we took time to interview numerous associates from the office, to the field, to management. Their comments of BSI reiterated why we are the best place to work — and they provided for some great bloopers!
#7: The Pranks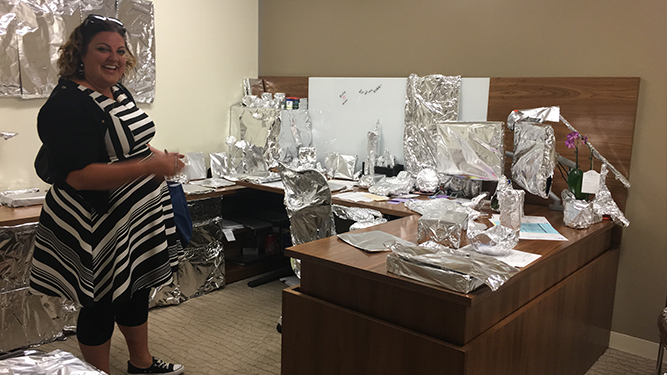 With over 150 associates at BSI, our team has formed some great relationships.  Very often in our offices, you'll find birthday celebrations, lunch gatherings, baby showers, even pranks!  In this great memory our Controller, Noel, had been on vacation to some place warm and beachy.  On the day of her return back to work, her team had a nice surprise awaiting her!  Her office was completely wrapped in aluminum foil! From her chair, to her computer, her artwork — even down to the individual candies in her candy dish.  We loved seeing the expression on Noel's face when she walked into her office that morning!  Welcome Back!
#6: Cocktails with Hilda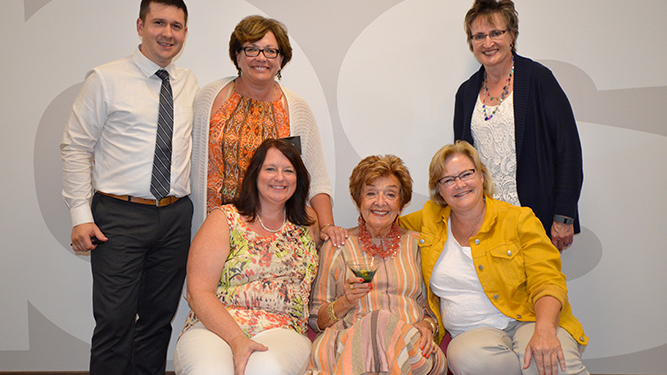 On this special night, we had the pleasure of welcoming the iconic Hilda Longinotti to BSI. In addition to her fabulous attire and her witty charm, Hilda is known as the "Woman on the Marshmallow Sofa" and for her impact on Herman Miller and the Design Community. BSI and Herman Miller worked closely to bring Hilda to BSI to meet with our team of designers and our clients. Hilda shared her wonderful stories of her time with both George Nelson and Herman Miller, and we were so thankful to spend such a fun night with Herman Miller and our amazing clients!
#5: ASID Awards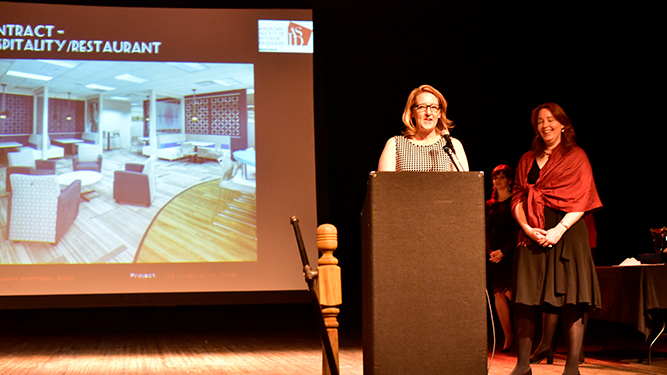 We were once again recognized for our award winning designs at the 40th annual Wisconsin ASID Annual Awards Gala this year.  We were proud to take home two ASID awards to add to our collection of accomplishments.  We won a Gold Award for the GE Imagination Café in Milwaukee which included design, build and furnish services of their collaborative space. In addition, we were awarded a Silver Award for interior design of the Butters Fetting Corporate Office in Milwaukee.
#4: BSI AV Solutions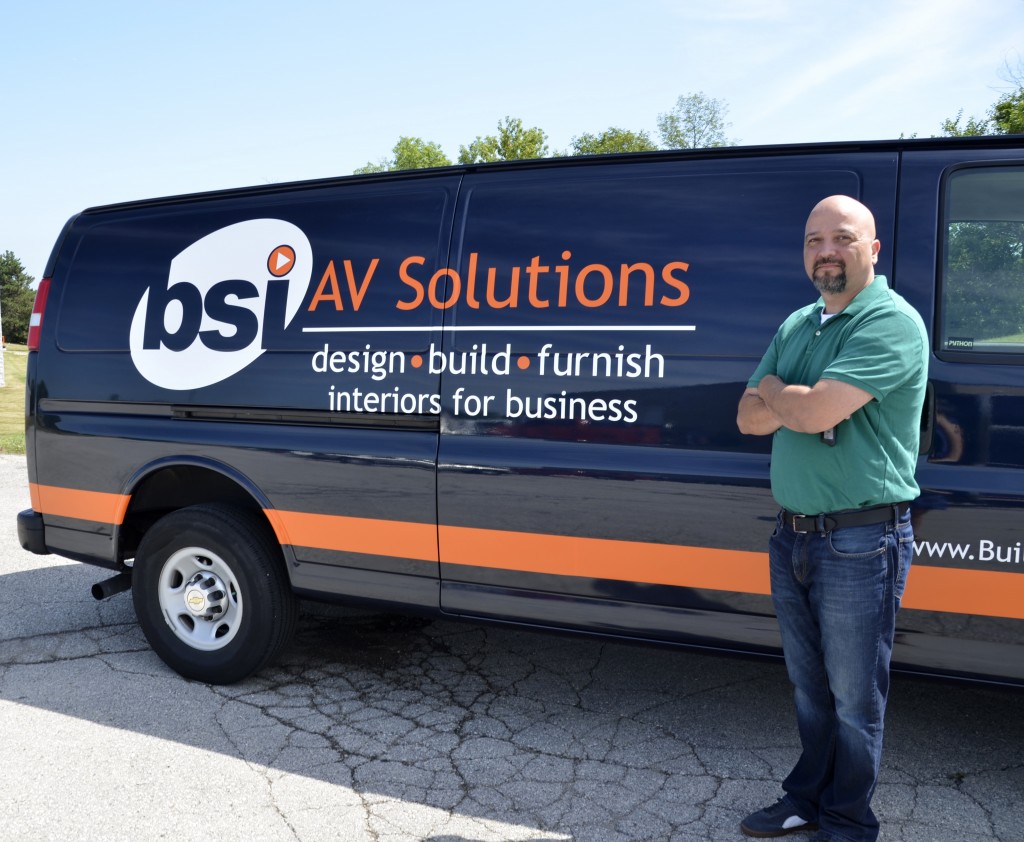 This spring, we were thrilled to launch BSI AV Solutions, a division of BSI joining our comprehensive design, build, furnish approach to business interiors. By expanding our offering into new and cutting edge electronic products and services, we can provide our clients with state of the art technologies that are vital to productivity in todays' fast paced world. With a  solid partnership with the leading AV manufacturer, Crestron, AND a team of AV systems designers, project managers, and technicians, BSI is proud to offer premier AV solutions to our clients!
#3: Future 50 Master Mettle
We were honored to be a recipient of the 2016 Future 50 award by MMAC COSBE. The Future 50 program recognizes privately-owned companies in the seven-county Milwaukee region that have shown significant revenue and employment growth. This year, we were presented with the Master Mettle award, given to three-time winners of the Future 50 award.  We were one of just 13 companies in the Milwaukee region to be honored with this designation this year. We were honored to receive this award. We attribute our growth to the excellent customer service that our associates provide every day.
#2: Our Design Center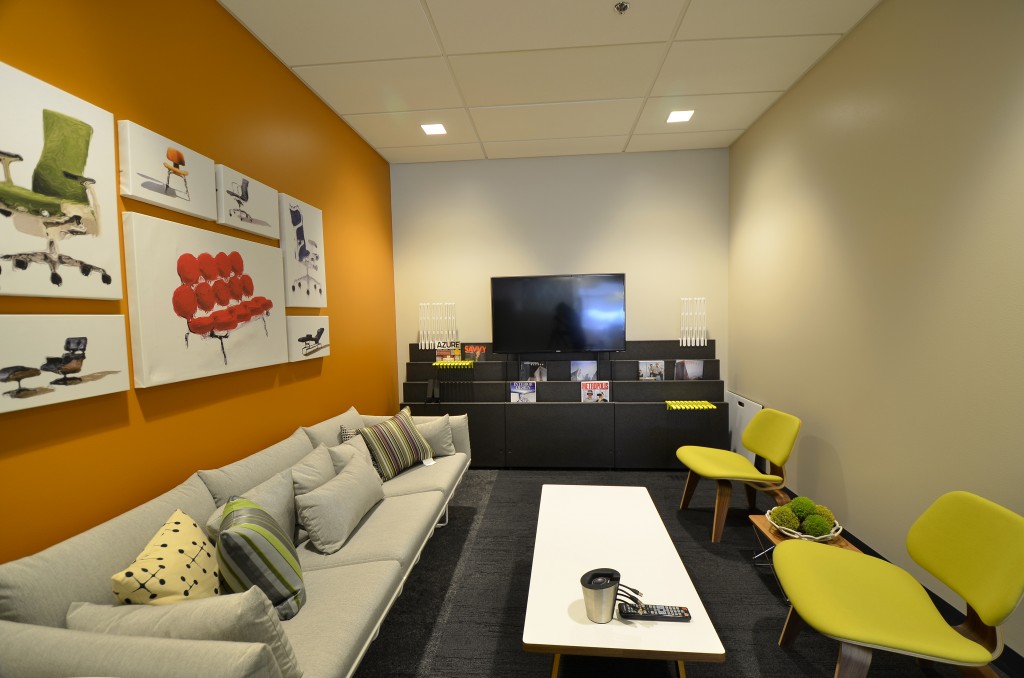 This year, we were our own client.  We are growing!  So to ensure that our associates are productive, innovative, and happy in their work space, we renovated several spaces in our existing Corporate Office.  We added a mezzanine to our second floor for our Construction and Project Management teams. We also refreshed our sales department to include more collaborative furniture. We also incorporated new technology and audio visual solutions throughout our entire showroom to demonstrate how BSI AV Solutions can improve collaboration in the workplace. As we put the final touches on our showroom, we will have photos and an open house available to clients very soon! Stay tuned!
#1: Our Associates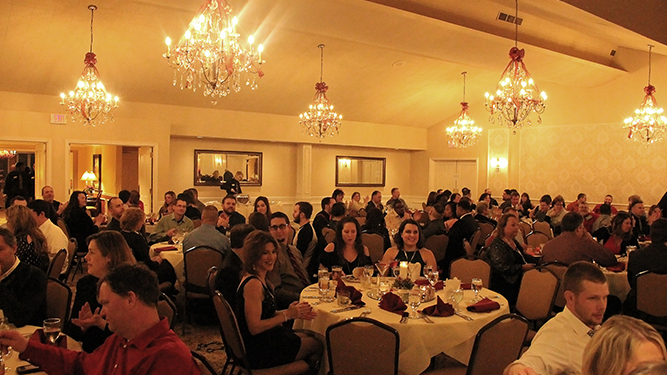 Have we mentioned that we have great associates?  We are so thankful to have a great place to work and terrific clients that allow us to do what we love each and every day.  But most important of all, BSI has the best team of associates.  Our people know how to work hard, they are creative, they are generous, they are dedicated, and they know how to have fun. We often find that our associates have not only made lasting friendships with each other, but also with our clients.  What makes BSI great — is our people.  We thank each and every one of them for their hard work and dedication to BSI.
As we look back on this fantastic year, we want to say thank you to YOU. Thank you for reading this, for following BSI, and for caring about who we are and what we do.  We wish you a Happy New Year and an amazing 2017!