Top 5 Must-Have Accessories by Magnuson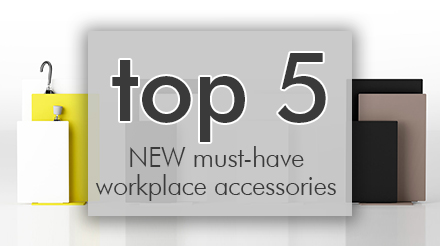 Magnuson group recently introduced twenty brand new products at the 2016 NeoCon at the Merchandise Mart in Chicago.
Here is our Top 5 must-have's from the collection !  For the full product list and more information click here: http://magnusongroup.com/emails/neocon2016.html
1. Kaskad Planters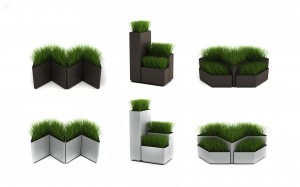 Not only do these planters come in your choice of either Textured White, Anodized Silver, or Mineral Bronze, they offer endless opportunities for creating sleek and modern designs for anywhere around the office. With 3 different heights and 5 unique shapes, they provide a sense of serenity while incorporating nature and biophilic design into the workplace.
2. Isidoro Chairs & Stools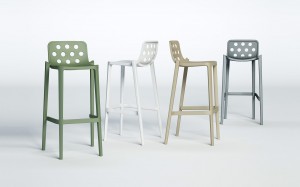 These stools and chairs are made of techno polymer with co-injected metal frame — errr, what?  What they mean is that these chairs ensure maximum durability for both indoor and outdoor use! Available in fun colors such as Sage Green, Bordeaux, Turtledove, Sand or Dark Grey, this seating provides a whimsical touch for any lounge, cafeteria, or huddle room in your workspace.
3. Stilly Acoustic Panels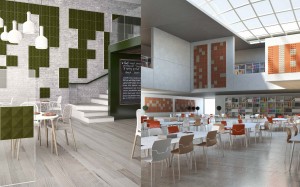 These acoustical wall panels are designed to control background noise in your workplace and successfully channel it to its designated area.  These easy to install squares are available in both flat and raised textures and colors.  We love that you can customize any bare wall, creating awesome shapes and patterns. The possibilities are endless!
4. Sou Umbrella Stands
An umbrella stand like you've never seen it before. These painted steel umbrella stands can be used for both tall and short umbrellas for either floor or wall-mounted use. We love that the base and middle panel have the option to be painted with a contrasting color!
5. Sticks Magnetic Hooks and Hangers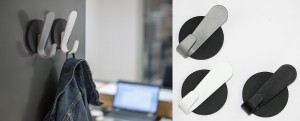 A modern twist on the everyday hook strip.  These hooks and hangers rest on Varnished Oak with your choice of Black, White, or Grey.  Not only do they come in various sizes, but these small magnetic hooks have an outstanding weight capacity for up to 17 lbs. We love their simplicity, while looking great!
---
For more information on any of these products, email us today.  BSI has been improving the way people work since 1947.  Our in-house experts design, build and furnish interiors for business.