Seminars & Events
Join Us at the BizExpo!
Please join us at Booth #213 at Potawatomi on Wednesday, May 24 for the annual BizExpo.  We'll have interactive AV technology available for you to explore, while learning how you can improve collaboration and productivity in your workplace!  Registration is Free if you register in advance!!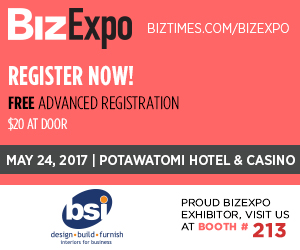 Seminars & Events
We strongly believe in the power of knowledge. We strive to be an industry leader in providing educational opportunities through our free seminars. Covering a diverse range of topics and featuring the most expert instruction available, our B2B seminars profile key areas of the industry and let participants in on the secrets behind the success.